Uprootedpalestinians's Blog
Western diplomatic source: Everyone in EU wants to lift anti-Russian sanctions
Italy losing a massive €3.5 billion annually thanks to Russian sanctions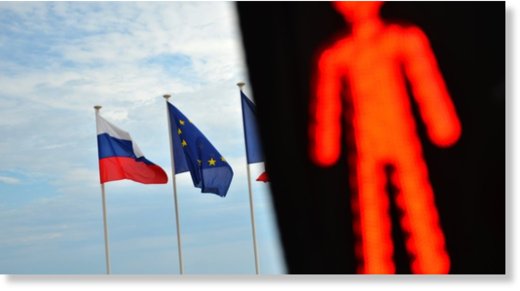 The European Union is willing to lift anti-Russia sanctions as soon as possible, but needs to see progress on the Ukrainian conflict settlement, a Western diplomatic source told Sputnik on Friday.
"Everybody in Europe wants to lift anti-Russia sanctions, but we can't do it without resolving the Donbass issue. But yes — everyone wants those sanctions lifted as soon as possible, and actions are required," the source said.
He added that the Saturday's meeting of the foreign ministers of Ukraine, Russia, France and Germany on the sidelines of the Munich Security Conference is designed to boost the stalling settlement in the region.
"This meeting is to kickstart the Minsk process, which has stalled," the source pointed out.
Relations between Russia and the European Union…
View original post 139 more words