#GRABYOURWALLET, THE ANTI-TRUMP MOVEMENT TAKING DOLLARS FROM THE DONALD & IVANKA'S POCKETS
Digital mastermind Shannon Coulter made major waves when she started the #GrabYourWallet hashtag last October.
Her tweets have been encouraging shoppers to stop supporting businesses affiliated with Donald or Ivanka Trump, and the results have been outstanding.
Those who wanna #BoycottTrump, this article has a GREAT spreadsheet 4 shop/don't shop companies! #GrabYourWallet http://google.com/newsstand/s/CBIwtJr0vDA …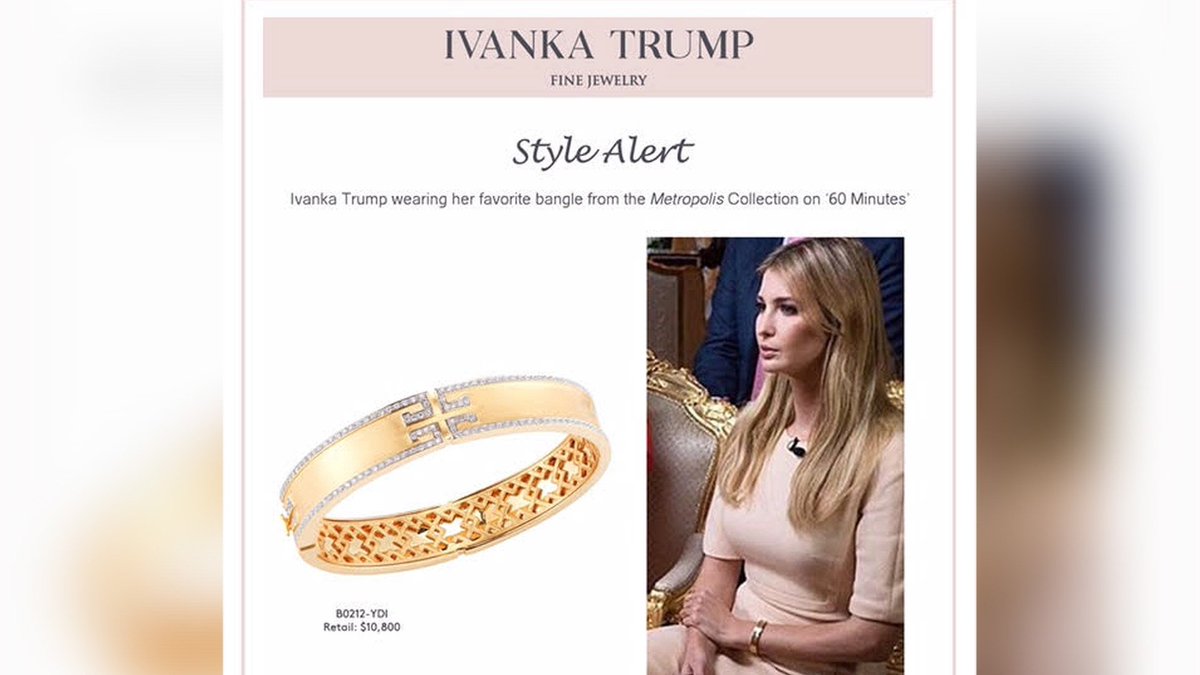 The viral spreadsheet was released just as Ivanka Trump came under fire for promoting a $10,800 bracelet she recently wore on a televised interview with "60 Minutes."

Ivanka has been aiming to profit off of her father's successful, albeit unimaginable election. Thus far 53 retailers have been included on this Google Doc list  
There are PLENTY of alternatives for folks who still need the non-Trump products available at the other retailers. This Google Doc goes above and beyond just detailing the retailers who carry Trump-affiliated products, they even include contact information for these retailers so you can advocate for them to drop Trump's products.
This is such a beautiful example of well-organized resistance in the context of capitalism.
Making it clear that the Trump family are full of classless bigots might not do much to change their disposition, where it hurts might make the difference.
Please get involved and #GrabYourWallet, let's make this holiday season count!
By T. McLendon, AFROPUNK Contributor  
---
---
Want to Protest Trump? Nix Black Friday, #CancelXmas Shopping
http://anewdomain.net/2016/11/16/to-protest-trump-dont-buy-this-holiday-season/
Forget street protests. Protest Trump by not buying stuff this holiday season. It'll hurt, but there's no more effective way to block his racist, misogynistic, anti-science agenda. Here's why….