Again this year it will be the minority CNT and CGT anarcho-syndicalist trade unions who call the Feminist General Strike on 8th March International Women Workers Day in Spain. This strike registration gives the huge popular  'Work and Home' feminist strike some legal protection against continuous State attacks.
---
Read in …Castellano Spanish  | Catalá | Galego
CNT STATEMENT
The National Confederation of Labor, in response to the call of the feminist movement and in accordance with the principles of the organization, will convene on March 8 a feminist general strike of 24 hours in all sectors, so that anyone from any part of the territory will have all the legal guarantees to support the strike.
Almost a year after the historic 8M strike of 2018 that mobilized millions of people in defense of women's rights, the reasons that motivated that call remain fully valid.
Women continue to face day after day a capitalist and patriarchal society that denies them the most basic right to non-discrimination.
The violence that is exerted on women, at home, in the street or at work, must be attacked and annulled by society as a whole to aspire to live in a more just and egalitarian environment.
As a union, CNT faces every day the labor discrimination suffered by women only because they are so. Neither the current legislation nor the courts protect the right of women to work on equal terms with their male colleagues.
Abusive agreements, lack of effective tools to guarantee the same salary for performances of equal value, unrecognized illnesses characteristic of work in feminized sectors, harassment and sexual abuse, are just some examples of the conditions that women live in their work environment.
Faced with this reality, CNT will summon the entire working class to a feminist general strike on March 8 to demand the elimination of the wage gap, both direct and indirect, the elimination of obstacles in access and promotion in employment (sticky soil). and glass ceiling), measures that facilitate the reconciliation of work and family life from co-responsibility, eliminate the reform of the pension law in
which only 23% of women will retire at 65, as well as the end of all discrimination at work at the service of the family home.
Like last year, CNT is positioned behind the feminist movement and, along with other social groups and organizations, will continue working to achieve a true political and social change where care is recognized, valued and shared.
Because all oppression will find the CNT in front, the 8M will go out to join our strength and contribute to the success of the call.
Permanent Secretariat of the Confederal Committee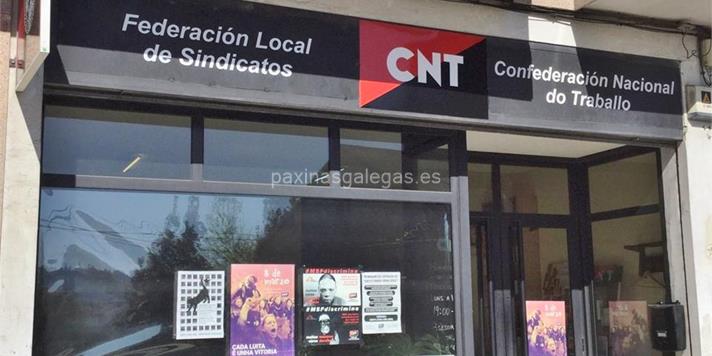 CNT convocará huelga general feminista de 24 horas el 8 de marzo
Etiquetas:
cnt
,
convocatoria
,
huelga general
Publicado por
Pablo Heraklio
en
12:21