editorial Red and Black newspaper (Rojo y Negro) Feb 2020 http://rojoynegro.info/sites.. shared and translated, images added
leer en Castellano abajo
"March 8th was adopted as the International Day of Working Women in memory, along with other previous struggles in the second half of the nineteenth century, of the dozens of women killed in a textile factory in New York in March 1911 for claiming improvements in their labor rights and salary equality with men.
With the evolution of the times, for some years now, March 8 has become known as International Women's Day, losing the words 'Working Women' and the concept of a worker, which may be due assuming that new social sectors are approaching feminism, thereby gaining in transversality and greater public visibility.
From liberal feminist and even social-democratic viewpoints, the the disappearance of the word 'worker' is may make sense. But for anarcho-feminism, the component of working women is indispensable.
We understand that feminism has to be, in the first place, a class feminism impregnated with other parameters such as postcolonial and racialized feminism, feminism of the intersectionality of migrant women, cyberfeminism, lesbian feminism, queer, ecofeminism, punkfeminism, transfeminism …".
---
8M .. 2020
"The feminist movement in the Spanish State is preparing for a new 8M of 2020. After two editions marked by unprecedented massive demonstrations and strikes – labor, consumption and care, the relevance of calling it again is one of the questions that emerged a month after the call, because it falls on a Sunday and most want to advance with new actions. At the moment, only Catalonia is inclined to call a General Strike".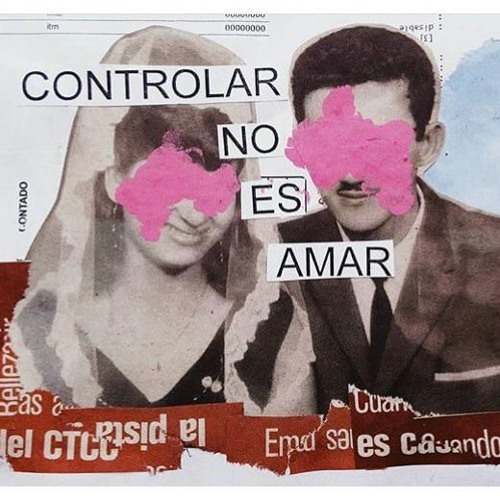 "As a previous step to the demonstrations that will be convened in all cities for and around the 8th, which when they coincide on Sunday have many possibilities of being massive, all the territories are organizing meetings, assemblies, workshops, appeals, activities … And many of these actions will be carried out on a small scale because "decentralization is one of the most powerful forces of the feminist movement," says Dolo Pulido from Barcelona.
"In the Catalan capital, the 8M began already on February 14 with a performance called "San Violentín" to point out the myths of romantic love and on the same day the southeast of Gran Canaria held an Assembly with the same intention. One day later, on the 15th, the women took the north of the island in a feminist human chain in the style of that of Madrid and organized several workshops".
---
"Of course, the feminist struggle is transversal and affects all women by the mere fact of being so, regardless of ethnicity, country, belief or social status, but in taking up the legacy of the Free Women anarchist movement (Mujeres Libres), women have to free ourselves of a triple slavery. On the one hand, illiteracy and inculturation, on the other the condition of being a woman and also the condition of being an exploited working woman.
While it is true that liberation from the first slavery has been achieved to a very high percentage, at least in our country and indeed in the new generation we can even see that the educational level of women is already higher than that of men, it is also true that the release from the other two kinds of slavery is still pending.
Thus, the woman, by her mere condition of being one, continues to occupy a secondary, invisible and merely a role in this capitalist and patriarchal society. And, furthermore, the working woman suffers an exploitation greater than the man.
We can easily verify this if we review aspects such as the existing wage gap, the amount of the minimum pensions, the highest unemployment rate, the inequality of opportunities, the difficulties for the development of the professional career, the exclusion for reasons of ethnicity and country of origin, the heavy burden of the double working day, etc.
By way of example, it should be noted that, as workers, women suffer a wage gap that, according to the latest economic studies, represents the equivalent that from January 1 to February 28 of this year 2020, women are working for free (calculated for the Spanish State). Unfortunately, this inequality gap continues to grow progressively.
That society is patriarchal and assigns to women a secondary role is something undeniable and this despite the fact that we are witnessing with astonishment a new social and political context in which certain sectors of the extreme right are not only denying the violence of gender but are in open struggle against what they call the 'gender ideology', proposing and practicing a denialist theory.
Fortunately, the continuous and exemplary struggle of women, who in this 21st century is reaching the dimensions of an authentic feminist social revolution, in complicity with many sectors of a modern society, is holding back this inquisitorial persecution against equality and freedom.
The struggle of women is ensuring that society as a whole becomes aware that patriarchy is an unquestionable reality that is transmitted through all sources of the system: cultural, political, educational, labour, legal, administrative, communication, personal, family …
The truth is that in the current capitalist and patriarchal society, designed by and for men, women have been assigned a subsidiary, marginal, invisible role; to be used and thrown away, as pure merchandise; in the shadow of the supremacist, protagonistic, leadership, privileged and hegemonic role that man exercises.
The current feminist and anarcho-feminist movement has been demonstrating and denouncing that capitalism functions, makes cash, exploits the population, and achieves benefits and capital gains, thanks to the symbiosis that it maintains with the patriarchate in order to enforce the sexist division of labor, the distribution of social roles differentiated by gender, in which the man, the male of the human species, plays the dominant role.
In patriarchal capitalism, it is the man, by the mere fact of being one, who dominates work in the public sphere, better paid, of greater responsibility, management and social prestige.
Women on the other hand are assigned a restricted role in the sphere of the private, of seclusion in the house so that she performs the domestic work, of care, of upbringing. This is always unpaid work, invisible work and, even if it is compatible with salaried work, it will be secondary work on the social scale
As numerous rigorous economic and sociological studies have shown, invisible work, system reproduction, care work, domestic and paid childminding, represents, practically, 25% of the country's Gross Domestic Product.
This invisible work is essential for the maintenance of visible productive work. In a word, it is this unpaid work borne by women, makes capitalism work. It can be independently confirmed that capitalism and patriarchy feed off their irresponsible complicity in the existence of the two forms of slavery that we are still pending release from: that of woman as an exploited worker and the marginalization and structural violence against women. These are reflected in murders, rapes, abuses, sexual exploitation, job insecurity, wage gaps, inequality of opportunity, sexism, and invisibility.
This situation must be inexorably reverted, for the sake of justice and dignity. This is the path we need to continue following in order to abolish both forms of slavery, to deconstruct the unnatural macho supremacy and to achieve a new fully equal society, as we were taught by the Free Women Movement (Mujeres Libres) in their integral humanist struggle.
Continue in the fight, because fighting back we change the world".
[Editorial of the Red and Black newspaper (Rojo y Negro) # 342, Madrid, February 2020. Full number accessible at http://rojoynegro.info/sites/default/files/rojoynegro%20342%20febrero.pdf.
2/15/2020
5:01 AM
periodicoellibertario
Periódico Rojo y Negro
"El 8 de Marzo se adoptó como Día Internacional de la Mujer Trabajadora en recuerdo, junto a otras luchas anteriores en la segunda mitad del siglo XIX, de las decenas de mujeres asesinadas en una fábrica textil de Nueva York en marzo de 1911 por reivindicar mejoras de sus derechos laborales y la homologación salarial con los hombres.
Con la evolución de los tiempos, desde hace unos años, el 8 de Marzo ha pasado a denominarse Día Internacional de la Mujer, perdiéndose en el camino la palabra y el concepto de trabajadora, lo que posiblemente esté suponiendo que nuevos sectores sociales se acerquen al feminismo, ganando con ello en transversalidad y mayor visibilidad pública.
 
Sin duda, desde planteamientos feministas liberales e incluso socialdemócratas se apuesta por esa desaparición de la palabra trabajadora pero, para el anarcofeminismo, la componente de mujer trabajadora es irrenunciable al entender que el feminismo tiene que ser, en primer lugar, un feminismo de clase plasmado en una lucha integral que se va impregnado de otros parámetros como el feminismo poscolonial y racializado, el feminismo de la interseccionalidad de las mujeres migrantes, el ciberfeminismo, el feminismo lésbico, el queer, el ecofeminismo, elpunkfeminismo, el transfeminismo… ".
---
8M de 2020
El movimiento feminista se prepara para un nuevo 8M de 2020 . Tras dos ediciones marcadas por multitudinarias manifestaciones y huelgas –laboral, de consumo y de cuidados– sin precedentes, la pertinencia de convocarla de nuevo es uno de los interrogantes que emergen a un mes de la convocatoria. "Huelga sí" o "huelga no" ha centralizado buena parte de los debates en los últimos meses y ha sido una de las cuestiones a decidir en el seno de las asambleas. Por el momento, solo Catalunya se inclina por hacerla.
Como paso previo a las manifestaciones que se convocarán en todas las ciudades el mismo 8, y que al coincidir en domingo tienen muchas posibilidades de ser multitudinarias, todos los territorios organizarán encuentros, asambleas, talleres, llamamientos, actividades… Y muchas de estas acciones se realizarán a pequeña escala porque "la descentralización es una de las fuerzas más potentes del movimiento feminista", comenta Dolo Pulido desde Barcelona.
En la capital catalana, el 8M dará comienzo el 14 de febrero con una performance denominada "San Violentín" para señalar los mitos del amor romántico y el mismo día el sureste de Gran Canaria celebrará una asamblea con esta misma intención. Un día más tarde, el 15, las mujeres tomarán el norte de la isla en una cadena humana feminista al estilo de la de Madrid y organizarán varios talleres.
---

"Desde luego, la lucha feminista es transversal y afecta a la totalidad de las mujeres por el mero hecho de serlo, con independencia de su etnia, país, creencia o estatus social, pero asumiendo el legado del movimiento anarquista Mujeres Libres, las mujeres tenemos que liberarnos de una triple esclavitud. Por un lado, el analfabetismo yla incultura, por otro, la condición de ser mujer y también por la condición de ser mujer trabajadora explotada.
Si bien es cierto que la liberación de la primera esclavitud se ha conseguido en un porcentaje muy elevado, al menos en nuestro país y las nuevas generaciones, pudiendo hablarse, incluso, de que el nivel educativo de las mujeres es ya superior al de los hombres, también es cierto que las otras dos liberaciones siguen pendientes.
Así, la mujer, por su mera condición de serlo,sigue ocupando un papel secundario, invisible y de mera mercancía en esta sociedad capitalista y patriarcal y por otra parte, la mujer trabajadora sufre una explotación mayor que el hombre como se puede comprobar fácilmente si revisamos aspectos como la brecha salarial existente, la cuantía de las pensiones más bajas, el mayor índice de paro, la desigualdad de oportunidades, las dificultades para el desarrollo de su carrera profesional, la exclusión añadida por motivos de etnia y país de origen, la pesada losa de la doble jornada laboral, etc.
A simple modo de ejemplo, señalar que, como trabajadoras, las mujeres sufrimos una brecha salarial que, según los últimos estudios económicos, representa que desde el 1 de enero hasta el 28 de febrero de este año 2020 las mujeres estamos trabajando gratis. Lamentablemente, esta brecha de desigualdad sigue creciendo progresivamente.
Por otro lado, que la sociedad es patriarcal y asigna a las mujeres un papel secundario es algo innegable y ello a pesar de que estemos asistiendo atónitas a un nuevo contexto social y político en el que determinados sectores de la extrema derecha están negando no solo la violencia de género sino que están en lucha abierta contra lo que llaman la ideología de género, proponiendo y practicando la teoría negacionista.
Afortunadamente, la lucha continua y ejemplar de las mujeres, que en este siglo XXI está llegando a alcanzar dimensiones propias de una auténtica revolución social feminista, en complicidad con muchos sectores de una sociedad moderna, está frenando esta inquisitorial persecución contra la igualdad y la libertad.
La lucha de las mujeres está logrando que la sociedad en su conjunto vaya adquiriendo conciencia de que el patriarcado es una realidad in-cuestionable que se va transmitiendo a través de todos los resortes del sistema: culturales, políticos, educativos, laborales, jurídicos, administrativos, de comunicación, personales, familiares…
Y es que en la actual sociedad capitalista y patriarcal, diseñada por y para el hombre, a las mujeres se nos ha asignado un papel subsidiario, marginal, invisible, de objeto de usar y tirar, de pura mercancía; a la sombra del papel supremacista, protagonista, de liderazgo, privilegios y hegemónico que ejerce el hombre.
El movimiento feminista y anarcofeminista actual viene demostrando y denunciando que el capitalismo funciona, hace caja, explota a la población, logra beneficios y plusvalías, gracias a la simbiosis que mantiene con el patriarcado para así plantear la división sexista del trabajo, el reparto de papeles sociales diferenciados por motivos de género en el que el hombre, el varón, el macho de la especie humana, juega el papel dominante.
En el capitalismo patriarcal, es el hombre, por el mero hecho de serlo, quien desempeña los trabajos de la esfera pública, mejor remunerados, de mayor responsabilidad, gestión y prestigio social, mientras que a la mujer se le asigna un papel restringido en la esfera de lo privado, de reclusión en la casa para que realice el trabajo doméstico, de cuidados, de crianza, siempre trabajos no remunerados, trabajos invisibles y, en cualquier caso, si lo hace compatible con el trabajo asalariado, será con trabajos secundarios dentro de la escala social.
Como vienen demostrando numerosos estudios económicos y sociológicos rigurosos, el trabajo invisible, de reproducción del sistema, el trabajo de cuidados, doméstico y de crianzano remunerado, representa, prácticamente, el 25% del Producto Interior Bruto del país. Estetrabajo invisible es imprescindible para el sostenimiento del trabajo productivo visible.
En una palabra, este trabajo no remunerado que mayoritariamente desempeñamos las mujeres, hace que el capitalismo funcione, quedando meridianamente constatado que capitalismo y patriarcado se retroalimentan de manera cómplice de cara a su responsabilidad en la existencia de las dos esclavitudes que todavía siguen pendientes de liberación: la de mujer como trabajadora explotada y la de marginación y violencia estructural machista, que se plasman en asesinatos, violaciones, abusos,explotación sexual, precariedad laboral, brecha salarial, desigualdad de oportunidades, sexismo, invisibilidad.
Esta situación hay que revertirla inexorablemente, por justicia y dignidad, este es el camino que tenemos que seguir recorriendo para abolir ambas esclavitudes, hasta deconstruir el supremacismo machista antinatural, hasta conseguir una sociedad nueva plenamente igualitaria, como nos decían desde el movimiento Mujeres Libres en su lucha humanista integral.
Siguiendo en la lucha, porque Luchando cambiamos el mundo".
2/15/2020 via El Libertario: Anarchism and autonomous social movements
periodicoellibertario
[Editorial del periódico Rojo y Negro # 342, Madrid, febrero 2020. Numero completo accesible en http://rojoynegro.info/sites/default/files/rojoynegro%20342%20febrero.pdf.]
Related Posts/ Relacionados