shared with tganks from .. — Wessex Solidarity
Originally posted on Angry Workers of the World
Comrades! Yesterday we celebrated a solidarity network / West-London IWW victory with a few mixed grills, saag aloos and Cobras.
It took a while and a few mild threats, but in the end Jasbir's boss paid £7,000 in outstanding wages. Jasbir was employed as a yard worker…
Solidarity Network / IWW Celebration: bosses paid £7,000 outstanding wages — Wessex Solidarity

Categories: Anarchist . . Author: wessexsolidarity . Comments: Leave a comment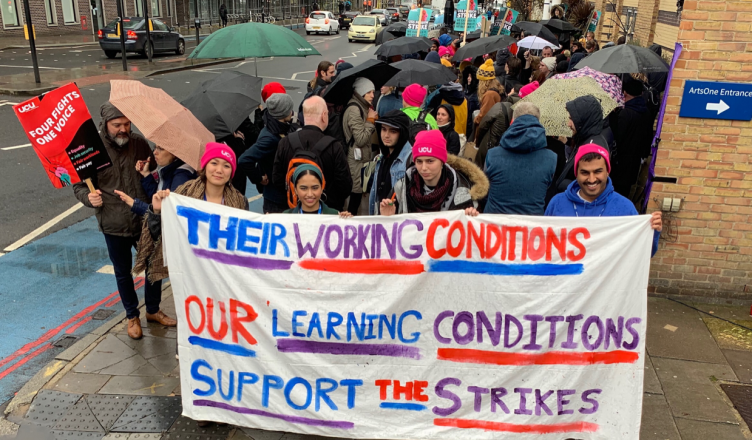 As UCU takes part in 14 days of strike action, stepping up from eight days towards the end of 2019, ACG members of UCU have published the first issue of their bulletin, to be distributed on a picket line near you!

It's A5 double sided, so just download a copy from this page, print however many you want back to back, then chop it into two flyers.

To contact ACG Rebel Education Worker, email education@anarchistcommunism.org

DOWNLOAD Rebel Education Worker 1
March 3, 2020
Categories: Anarchist, Teachers . Tags: Education, Picket, Solidarity, strike . Author: wessexsolidarity . Comments: Leave a comment
The planet is fucked, and it will be the poor who pay the price.  It is happening now in some parts of the world where climate change has already begun to cause devastation. 
And without radical change, this is only going to get worse, much worse.
That doesn't mean we are heading for social collapse in a decade as some of those in the growing environmental movement predict. More likely we will see a drawn out struggle for survival, as more and more parts of the planet become uninhabitable and competition for increasingly scarce resources escalates.  
As such we are likely to see the intensification of states and armies and borders, not their demise.  And that is why any struggle against climate change must be a class struggle, that seeks not to abandon those fleeing sites of climate disaster, but instead builds a movement based on solidarity and mutual aid…