Law 910. The Land Grabbers Licence
In Brazil a tiny far-right minority owns nearly all the arable land, due to the history of slavery and colonization. . Now with neo fascist Bolsonaro in power a law is going through to let them usurp vast areas of publicly owned forest and indigenous land they have already seized, giving them legal rights to 'develop' a world heritage, an ecological miracle and a key to saving the planet. But the legalization needs to be voted through before May 19th 2020 or they will have to start again.
By Caroline Oliveira at BrasilDemocracia representativa via Kaos en La Red.
translation by TheFreeOnline, illustrations added.
'Provisional Measure 910', known as the land appropriation or land regularization measure, which seeks to regulate around 600,000 rural properties until the year 2022, can be voted on in the Brazilian National Congress this week, after the sponsor of the Bill, the deputy Zé Silva reached an agreement with the leader of the Congress, Rodrigo Maia.
The measure faces reaction from environmentalists, the opposition, the National Conference of Bishops (CNBB) and even the Federal Public Ministry. If the bill is not approved by both houses of the legislature (Congress and Senate) by May 19, it will expire.
According to the organization for the defense of land rights, T5550erra de Direito, as well as other experts who spoke with Brazil about Fato, the temporary measure dictated by Jair Bolsonaro in December last year, supposedly promotes the regularization of state-owned rural areas. But "it is a clear attempt to regularize public lands that have already been illegally appropriated."
In reality, the Public Ministry (MPF) published several studies highlighting the irregularities and constitutional issues contained in the draft land regularization law.
For Gilmar Mauro, from the national leadership of the Landless Workers Movement (MST), President Bolsonaro is committing a "criminal" act by proposing the measure "at a time when a large part of the Brazilian population does not even have 100 meters Squares to build a house, most Brazilians are out of work and on the verge of hunger and misery as we face a pandemic. "
Mauro points out that if it is approved by Congress, the law will transfer control of more than 65 million hectares of land to the large landowners. "It is an area 2.5 times larger than that of the state of São Paulo and 7 times larger than that of Portugal," he explains, adding, furthermore, that the approval of the measure at this time will mean the destruction of the Amazon.
Gilmar Mauro recalls that the Brazilian large landowners were constituted on the basis of land appropriation. "In the history of this country, the" grilagem "of land, that is, the falsification of documents by large landowners to establish land ownership, has been the norm. Through this, the Brazilian landowning elite was formed, along with their "jagunços", armed mercenaries, who help extinguish small farmers.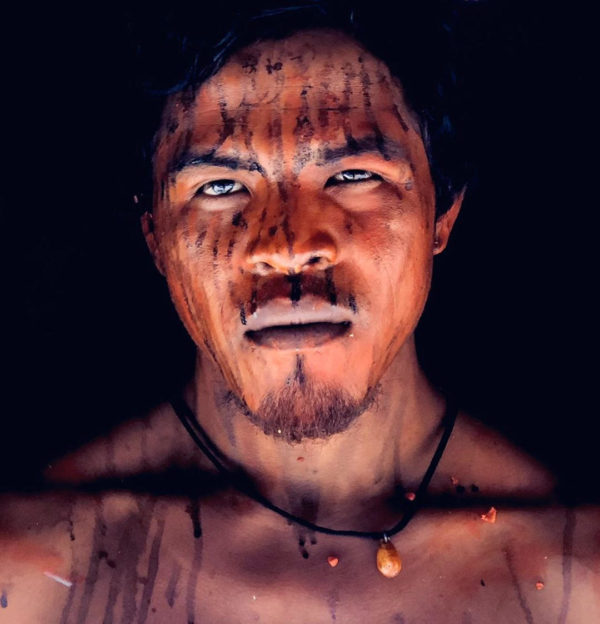 The Amazon
Deforestation in the region has increased 64% until April this year compared to the same period in 2019, according to data published last Friday (9) by the National Institute for Space Research (INPE). The institute sees a direct correlation between this increase and the pandemic, as law enforcement has decreased due to social isolation measures.
In one of the four technical studies prepared by the Attorney General's Office that was sent to parliamentarians, the Public Ministry affirms that the transitional law promotes "the worsening of conflicts in rural areas, encourages illegal environmental practices and resolves the problem of public land allocation without debating important constitutional parameters, such as the social functionality of property, the principle of equal rights and administrative impartiality, the principle of proportionality, agricultural and agrarian reform policies, the right to an environment ecologically balanced, as well as rights related to health, safety and leisure ».
In a press release, Archbishop Walmor Oliveira de Azevedo, president of the National Conference of Bishops, asks for "common sense regarding temporary measure 910, which deals with land reform." It is a complex issue, involving state assets, environmental issues, land grabbing and, consequently, violence in the countryside, as well as different special interests. "
Edition: Leandro Melito e Luiza Mançano http://www.brasildefato.com.br/2020/05/13/terratenientes-brasilenos-podrian-obtener-una-superficie-7-veces-mayor-que-portugal BrasilDemocracia representativa en crisis
SEE ALSO
https://www.theguardian.com/world/2020/may/06/brazil-using-coronavirus-to-cover-up-assaults-on-amazon-warn-activistsMay 6, 2020They say a presidential decree awaiting congressional approval and new rules at the indigenous agency Funai effectively legaliseland … 19Mayto be approved by Congress. … land – even if …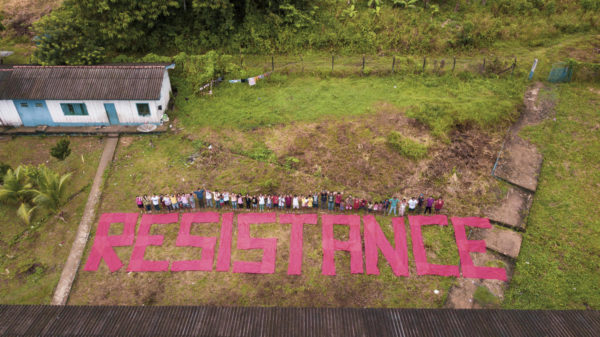 https://www.independent.co.uk/voices/comment/brazil-s-big-landowners-have-far-too-much-power-8490451.htmlVoices > Comment Brazil's big landowners have far too much power. Every 12 days in Brazil, someone gets murdered in a land-related conflict – how do the landowners get away with it?
https://news.mongabay.com/2020/05/brazil-opens-38000-square-miles-of-indigenous-lands-to-outsiders/The measure opens up 9.8 million hectares (37,830 square miles) of landto these and other economic activities — land still not recognized as indigenous, as required by Brazil's 1988 Constitution.
https://news.mongabay.com/2017/06/if-brazil-okays-terra-legal-changes-land-grabbers-win-amazon-loses/The Terra Legal program instituted in 2009 was meant to give landless peasants a chance to buy small plots of land. The altered Terra Legal program, as now proposed, would give large landowners a …
Translation from Portuguese: Pilar Troya
.
EN CASTELLANO
Terratenientes brasileños podrían obtener una superficie 7 veces mayor que Portugal
Por Caroline Oliveira Publicado el May 14,
La Medida Provisional 910, conocida como la medida de apropiación de tierras o de regularización de tierras, que busca regular alrededor de 600 mil predios rurales hasta el año 2022, puede ser votada en el Congreso Nacional brasileño esta semana, después de que el patrocinador del proyecto de ley, el diputado Zé Silva llegó a un acuerdo con el líder del Congreso, Rodrigo Maia.
La medida se enfrenta a la reacción de los ecologistas, la oposición, la Conferencia Nacional de Obispos (CNBB) e incluso el Ministerio Público Federal. En caso de que el proyecto de ley no sea aprobado por ambas cámaras del poder legislativo (Congreso y Senado) hasta el 19 de mayo, expirará.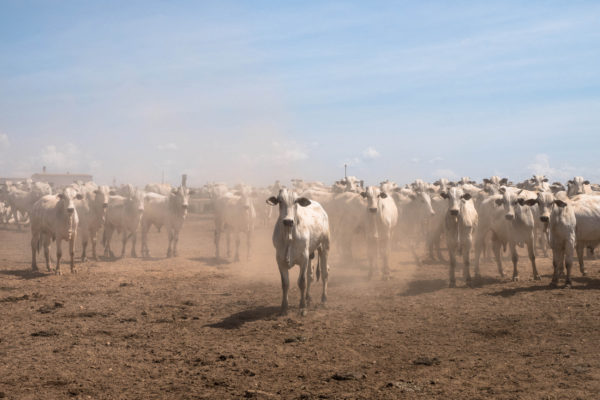 Según la organización de defensa de los derechos a la tierra Terra de Direito, así como otros expertos que hablaron con Brasil de Fato, la medida temporal dictada por Jair Bolsonaro en diciembre del año pasado, supuestamente promueve la regularización de las zonas rurales de propiedad estatal, pero «es un claro intento de regularizar las tierras públicas que ya han sido ilegalmente apropiadas».
En realidad, el Ministerio Público (MPF) llegó a publicar varios estudios en los que se destacaban las irregularidades y las cuestiones constitucionales contenidas en el proyecto de ley de regularización de tierras.
Para Gilmar Mauro, de la dirección nacional del Movimiento de Trabajadores Sin Tierra (MST), el presidente Bolsonaro está cometiendo un acto «criminal» al proponer la medida «en un momento en que gran parte de la población brasileña no tiene ni siquiera 100 metros cuadrados para construir una casa, la mayoría de los brasileños están sin trabajo y al borde del hambre y la miseria mientras nos enfrentamos a una pandemia».
Mauro señala que si es aprobada por el Congreso, la ley transferirá el control de más de 65 millones de hectáreas de tierra a los latifundistas. «Se trata de una superficie 2,5 veces mayor que la del estado de São Paulo y 7 veces mayor que la de Portugal», explica, añadiendo además que la aprobación de la medida en este momento significará la destrucción de la Amazonia.
Gilmar Mauro recuerda que los latifundistas brasileños se constituyeron sobre la base de la apropiación de tierras. «En la historia de este país, el «grilagem» de tierras, es decir, la falsificación de documentos por parte de los grandes propietarios para establecer la propiedad de la tierra, ha sido la norma. A través de esto, se formó la élite terrateniente brasileña, junto con sus «jagunços», mercenarios armados, que ayudaron a extinguir a los pequeños agricultores».
Amazonía
La deforestación en la región ha aumentado un 64% hasta abril de este año en comparación con el mismo período en 2019, según los datos publicados el pasado viernes(9) por el Instituto Nacional de Investigación Espacial (INPE). El instituto ve una correlación directa entre este aumento y la pandemia, ya que la aplicación de la ley ha disminuido debido a las medidas de aislamiento social.
En uno de los cuatro estudios técnicos elaborados por la Procuraduría General de la República que fue enviado a los parlamentarios, el Ministerio Público afirma que la ley transitoria promueve «el agravamiento de los conflictos en las zonas rurales, incentiva las prácticas ambientales ilegales y resuelve el problema de la asignación de tierras públicas sin debatir importantes parámetros constitucionales, como la funcionalidad social de la propiedad, el principio de igualdad de derechos e imparcialidad administrativa, el principio de proporcionalidad, las políticas agrícolas y de reforma agraria, el derecho a un medio ambiente ecológicamente equilibrado, así como los derechos relativos a la salud, la seguridad y el ocio».
En un comunicado de prensa, el arzobispo Walmor Oliveira de Azevedo, presidente de la Conferencia Nacional de Obispos, pide «sentido común en lo que respecta a la medida temporal 910, que trata de la reforma agraria». Es un tema complejo, que involucra bienes del Estado, cuestiones ambientales, acaparamiento de tierras y, en consecuencia, la violencia en el campo, así como diferentes intereses especiales».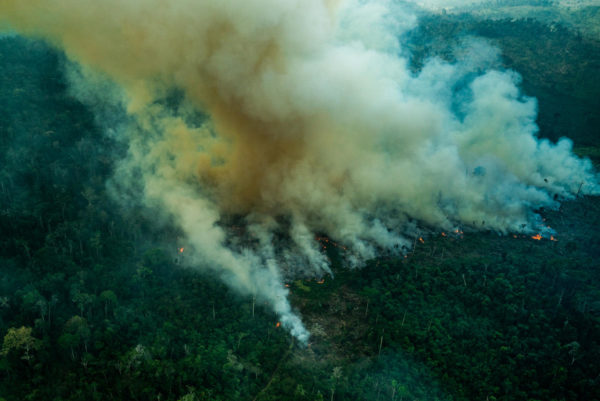 Edición: Leandro Melito e Luiza Mançano
Traducción: Pilar Troya
.
www.brasildefato.com.br/2020/05/13/terratenientes-brasilenos-podrian-obtener-una-superficie-7-veces-mayor-que-portugal
Related
In "anti-nationalist"
In "social revolution"
Record surge in Amazon fires: Our House Is Burning Down!
Indigenous peoples to Bolsonaro: "We Refuse to be Treated as Inferior beings"
Belo Monte : death threats for Indigenous resistance
'Our Governments Are Killing the Earth.' Brazilian Indigenous Leader
Share:
Related
Sobre o cerco policial aos anarquistas: o caso do Rio Grande do Sul
Belo Monte : death threats for Indigenous resistance
José & Maria killed by loggers/ranchers.

FOREST DEFENDER'S WIFE ALSO MARTYRED

Brazil: LAST STAND FOR THE XINGU
Belo Monte : death threats for Indigenous resistance
7 tribes re-Occupy Belo Monte Dam site