And not only Twitter, Turkey is blackmailing all social media, threatening to ban them from Turkey unless they delete countless thousands of accounts. Like even this wordpress blog, you can't read this post in Turkey!..(see 'TheFreeOnline' blog banned in Turkey with Dozens more pro Rojava and anti Fascist sites' ) as well as countless press, news agencies and individuals and still imprisoning dozens of journalists for telling the truth.
By TM , shared with thanks, – July 5, 2020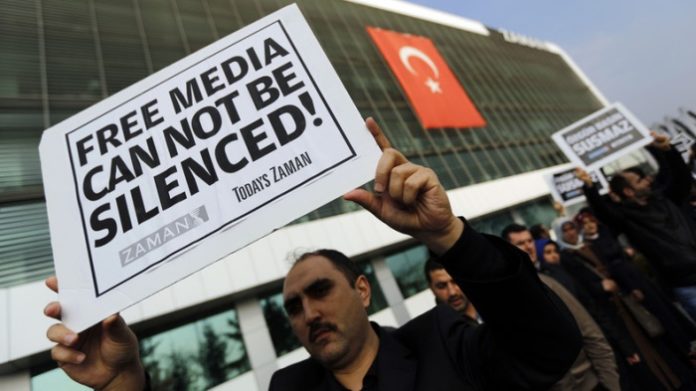 A report drafted by the Freedom of Expression Association (İFÖD) has shown that Turkey made the highest number of applications to the Twitter social media platform for content removal in the first half of 2019, according to Turkish media reports.
İFÖD's report, titled "EngelliWeb 2019" (BlockedWeb 2019) showed that while Twitter received a total of 50,757 removal requests in the first half of 2019, 8,993 of these requests were made by Turkey, the highest number made by a single country.
It is an everyday occurrence in Turkey for individuals to face legal action, detention and even arrest due to their tweets.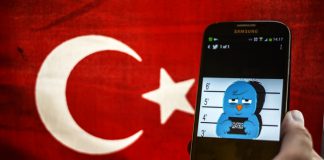 Turkey detains 11 over tweets insulting to Erdoğan's family: report
The report also showed that Turkish courts banned access to 130,000 URL addresses, 7,000 Twitter accounts, 40,000 tweets, 10,000 YouTube videos and 6,200 Facebook posts in 2019.
The Justice and Development Party (AKP) government is heavily criticized for silencing free speech in the country. Following a failed coup in July 2016, the AKP government launched a crackdown on critical media outlets and its critics under the pretext of an anti-coup fight, sending dozens of critical journalists to jail and closing down hundreds of media outlets in the country.
By TM , shared with thanks, – July 5, 2020
***********
Related Posts
A holiday in Turkey funds war crimes, against Kurds, Christians, Syriacs and Arabs.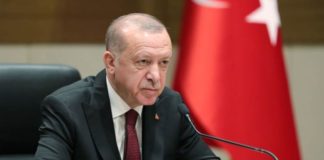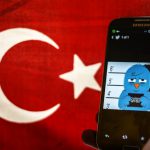 TM – October 11, 2019 Turkish prosecutors have ordered the detention of 121 social media users for criticizing a military operation in northeast Syria on charges of insulting the…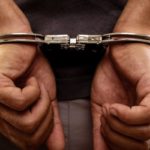 TM – June 8, 2020 Turkish police on Monday detained two journalists for questioning as part of an investigation into alleged "political and military espionage," The Associated…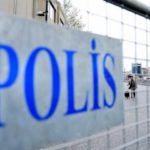 TM – April 19, 2020 An 80-year-old man in the Turkish capital city of Ankara was detained on allegations of insulting Turkish President Recep Tayyip Erdoğan for liking a…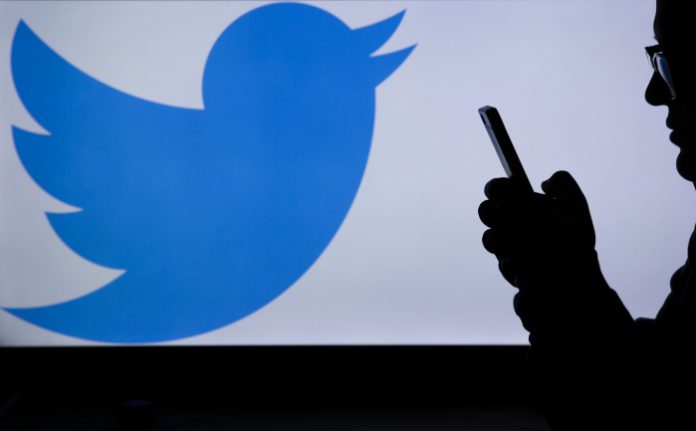 TM – March 8, 2020 Investigations have been launched into at least 25 journalists in Turkey, while four have been arrested over the past week, according to a report…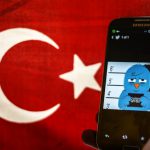 TM – March 25, 2020 Turkey has detained 410 people for making "provocative" posts on social media about the coronavirus outbreak, its interior minister said on Wednesday, Reuters reported.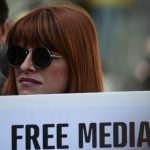 TM – January 10, 2020 There are 108 journalists in Turkey's prisons, and Turkey is the second biggest jailer of journalists in the world, according to a report drafted…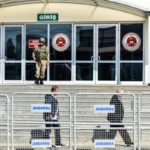 TM – December 23, 2019 More than 100 journalists and media workers are about to enter the year 2020 in prison in Turkey, according to a list compiled by…