by Ecologistas en Acción translation TheFreeOnline
Ecologistas en Acción displays a banner to present its#ConfinemElsCotxes #RecuperemLaCiutat" campaign that has started in Valencia coinciding with the European Mobility Week (SEM) to claim the abusive use of the car in our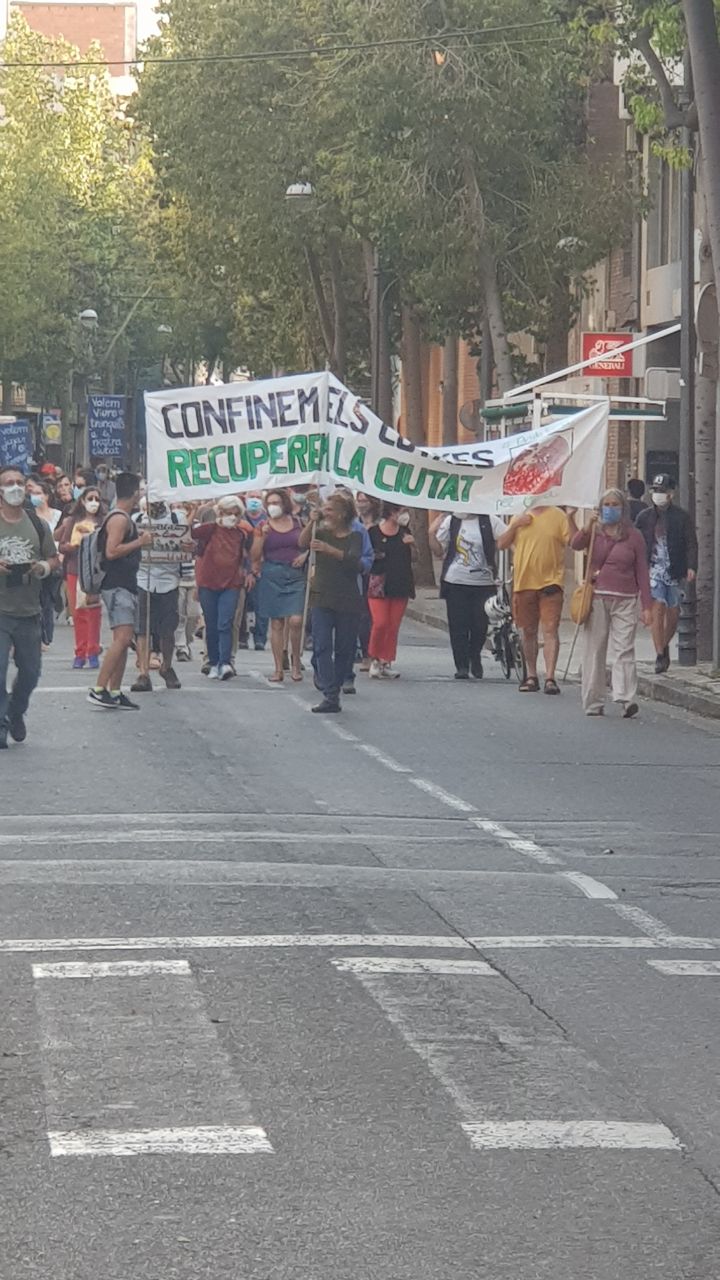 daily trips.

The campaign calls for a Crash Plan for the conversion of the road to give priority to pedestrians, bicycles and public transport. The organization warns that it will continue to pressure and plan possible actions in the streets until it does not.
They ask the administrations that the lack of control protects the health of the people, guaranteeing the safety distances and the maximum levels of contamination established by the WHO.
The campaign has been launched with a video on LEZs and the unfurling of a banner to claim car-free day.
#RecuperemLaCiutat 

Pollution kills 30,000 people every year in the Spanish State
On the occasion of the European Mobility Week, dedicated to emission-free mobility, Ecologistas en Acción launched the campaign Let's confine cars, let's recover our space, in the city of Valencia, with which it demands to prioritize active mobility and public transport over car.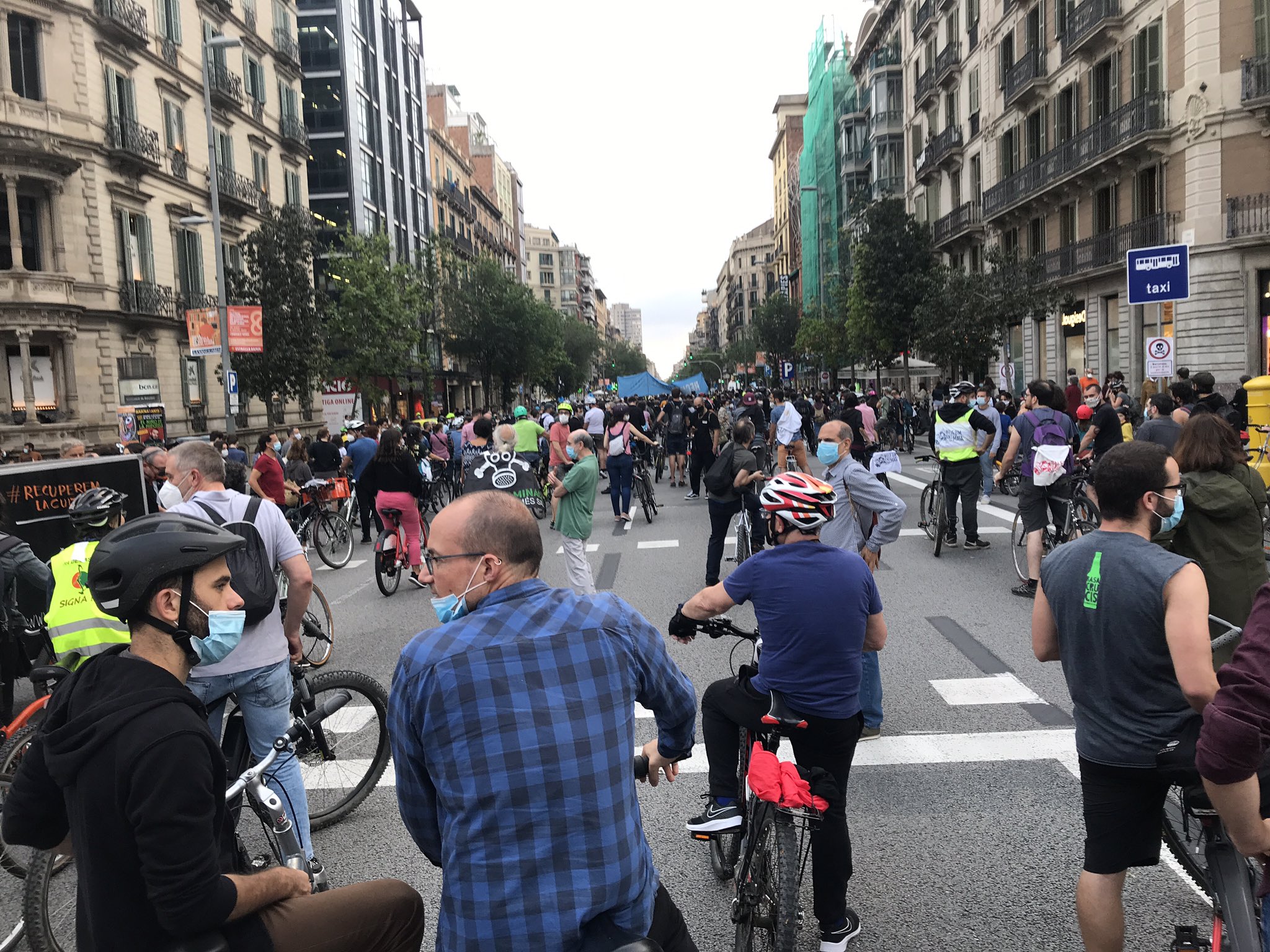 The first part of the campaign focuses on the Low Emission Zones (LEZ/or ZBE) proposal and consists of seven infographics and a video. This material explains what these traffic restriction areas consist of, what their benefits are and how they should be designed to be efficient.
In addition, the campaign will be completed with a technical ZBE session with the Valencia City Council administration. Despite the fact that Valencia still does not have any LEZs in contrast to Madrid and Barcelona, ​​the environmental organization foresees a considerable increase in LEZ projects in the coming years.
This is because the Law on Climate Change and Ecological Transition will soon be approved, which requires the implementation of ZBE in cities with more than 50,000 inhabitants before 2023. The Valencian Community has 15 towns where its implementation will be mandatory.
Other activities of the campaign will be the presentation of the tropospheric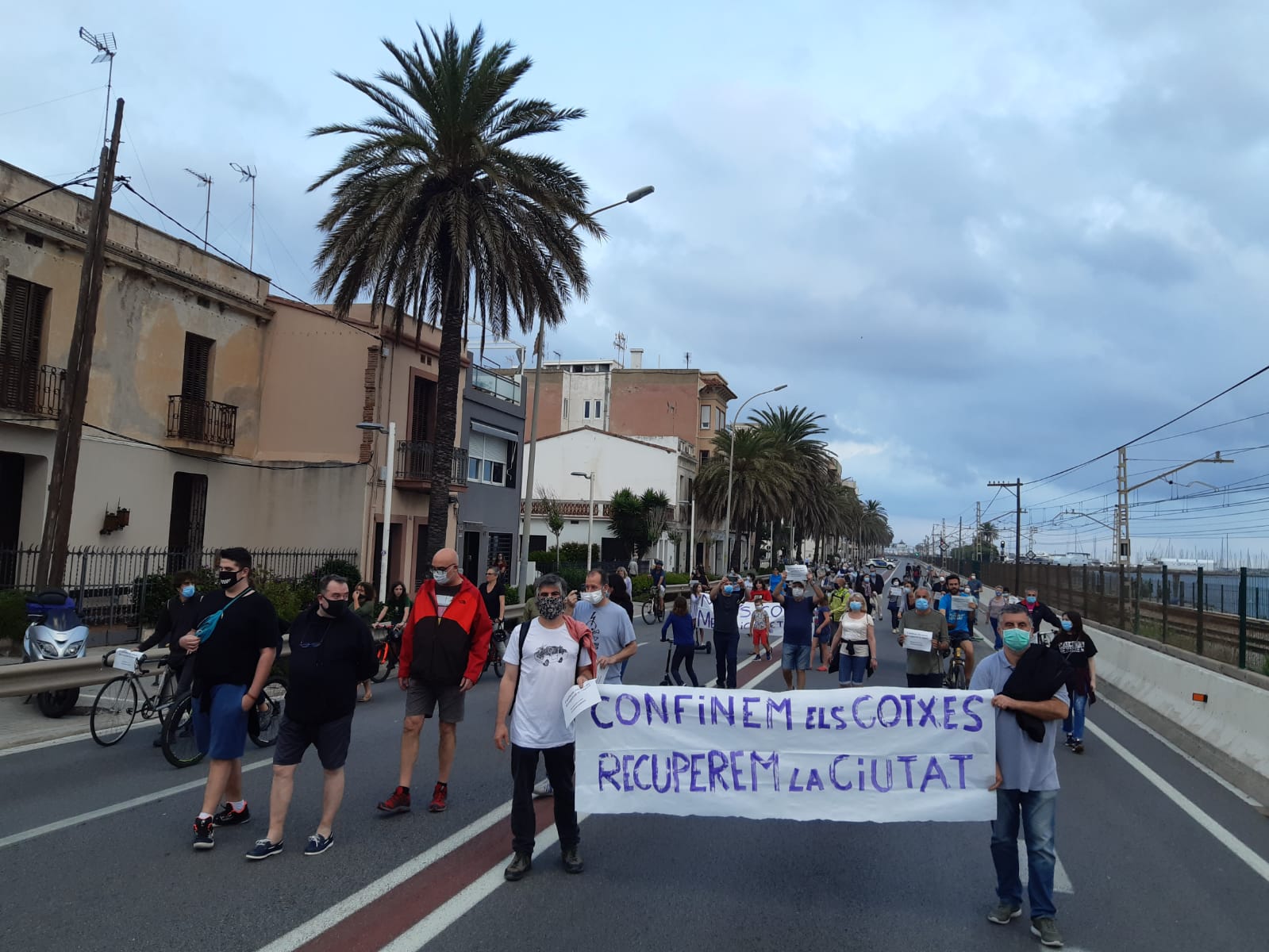 Ozone report that Ecologistas en Acción produces annually in the city of Valencia (October 2020) and the presentation of the air quality report of the city of Valencia and the low efficiency it has in its diagnosis due to the need to implant new pollution meters in specific places for diagnosis (November 2020).
This campaign will end in May and until that date it will include actions to disseminate and raise awareness among citizens that our use of the car is abusive and show that living without a car is possible. An important part of the campaign will focus on political advocacy to advise and propose future actions that lead to the recovery of the public space currently occupied by the private combustion vehicle and dedicate it to pedestrians, bicycles and public transport.
That is why it is necessary for a significant percentage of the streets to free up space for safe walking and cycling. As well as to enhance the capacity in public transport to guarantee safety distances, transport that is the backbone of mobility in cities.
Pollution kills 30,000 people every year in the Spanish State. The main cause of this pollution in cities is motorized road traffic, which is, in turn, the largest emitter of greenhouse gases (GHG) in Spain, with 25%. Traffic is also responsible for much of the noise pollution in cities. In this situation, LEZs, if well designed, are an effective tool to mitigate these problems.
The health benefits of restricting traffic will be multiple: generating enough space to guarantee safe distances between people and promoting active mobility thanks to pacified streets. And it must be remembered that breathing clean air is also a preventive measure against the effects of coronavirus. The environmental benefits are also evident: fewer emissions in a world that continues to be in the midst of a climate emergency.
Other European cities are already carrying it out and are reserving many kilometers of road for the exclusive use of pedestrians and cyclists; and improving the public transportation system. In Valencia, central squares have been pedestrianized, including the town hall square, from Ecologists in Action
we applaud this measure, but instead we ask that they DO NOT stop here and that the actions of the Valencian council continue in the direction of recovering public space, relegating the I use the car and making restrictions on the private car that are much more forceful, such as the implementation of a ZBE in the center of Valencia with a sufficient perimeter for the reduction of pollution
atmospheric and noise inactivity due to heavy car traffic. It is in this sense that we believe that in order to move towards a city free of pollution, it is necessary to restrict road traffic by 50%. We urgently need to expand the measures proposed by city councils and make them permanent.
That is why we ask the city council for an urgent crash plan to turn roads into a priority road for pedestrians and bicycles, in all streets and accesses of the cities. And as emergency measures in public transport, the conversion of the left lane into the BUS lane on all access roads in large cities and guarantee the financing of the system in the current situation.
Let's Lockdown the cars. Let's take back the city!
The post Let's confine the cars-. Let's take back the city appears first in Ecologists in Action.
Ecologistas en Acción despliega una pancarta para presentar su campaña #ConfinemElsCotxes que ha iniciado en València coincidiendo con la Semana de la Movilidad Europea (SEM) para reivindicar el uso abusivo que se hace del coche en nuestros desplazamientos diarios.
La campaña reclama un Plan de Choque de conversión de la calzada para dar prioridad a los peatones, la bicicleta y el transporte público. La organización advierte que seguirá haciendo presión y planifican posibles acciones en las calles hasta que no sea así.
Piden a las administraciones que el desconfinamento proteja la salud de las personas, garantizando las distancias de seguridad y los niveles máximos de contaminación que establece la OMS.
La campaña se ha lanzado con un video sobre las ZBE y el despliegue de una pancarta para reivindicar el día sin coches.
Con motivo de la Semana Europea de la Movilidad, dedicada a una movilidad sin emisiones, Ecologistas en Acción lanza la campaña Confinemos los coches recuperemos nuestro espacio, en la ciudad de València, con la que demanda priorizar la movilidad activa y el transporte público frente al coche.
La primera parte de la campaña se centra en la propuesta de Zonas de Bajas Emisiones (ZBE) y se compone de siete infografías y un vídeo. Con este material se explica en qué consisten estas áreas de restricción al tráfico, cuáles son sus beneficios y cómo deben diseñarse para ser eficientes. Además, la campaña se completará con una jornada de ZBE de carácter técnico con la administración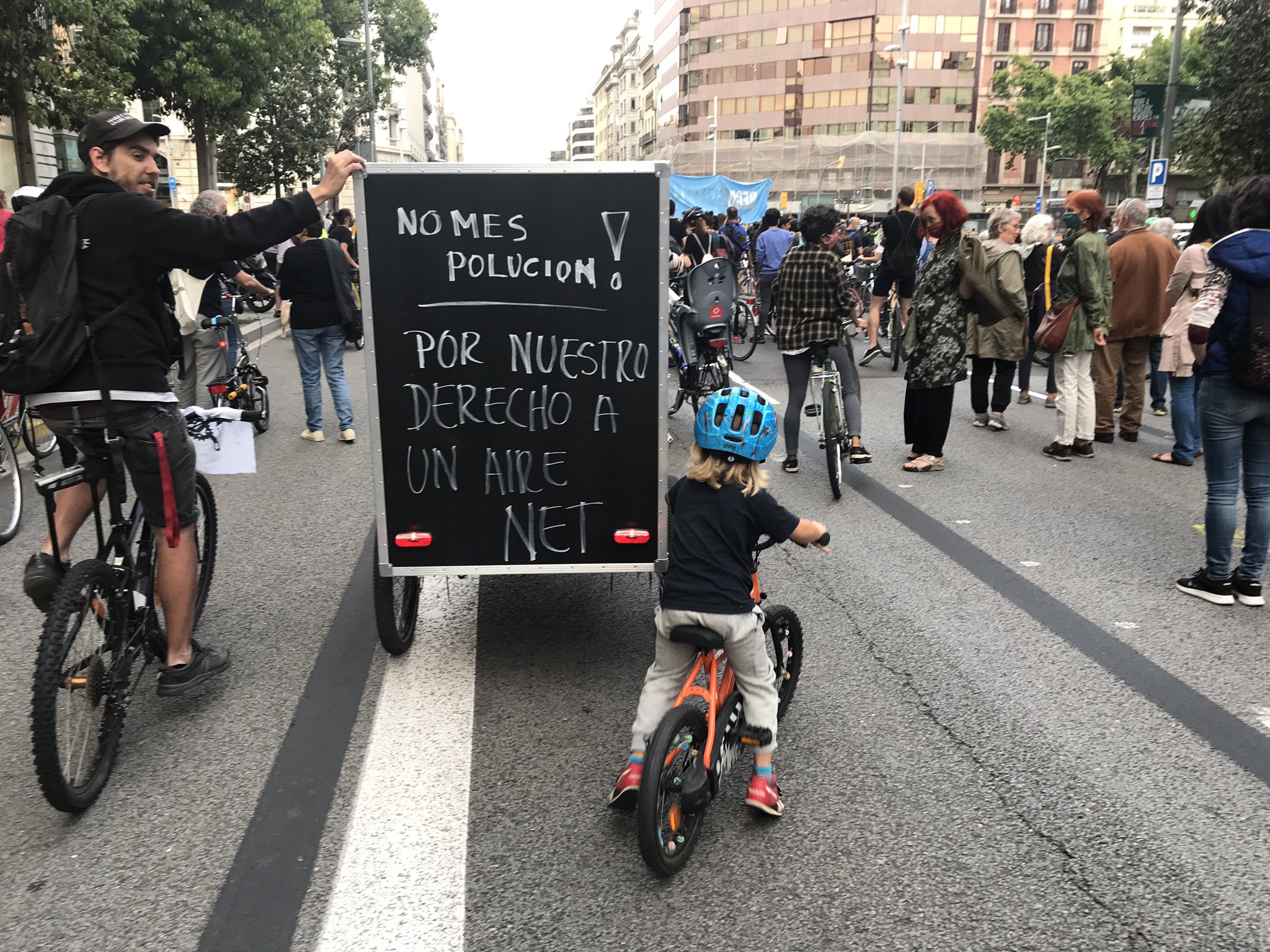 del ayuntamiento de València. A pesar de que Valencia no tenga todavía ninguna ZBE al contario que Madrid y Barcelona, la organización ecologista prevé un aumento considerable de proyectos de ZBE en los próximos años. Esto se debe a que próximamente se aprobará la Ley de Cambio Climático y Transición Ecológica, que obliga a la implantación de ZBE en las ciudades de más de 50.000 habitantes antes del 2023. La Comunidad Valenciana tiene 15 poblaciones donde será obligatorio su implantación.
Otras actividades de la campaña serán la presentación del informe de Ozono troposférico que elabora Ecologistas en Acción anualmente en la ciudad de Valencia (octubre 2020) y la presentación del informe de calidad de aire de la ciudad de Valencia y la poca eficiencia que tiene en su diagnosis por la necesidad de implantar nuevos medidores de contaminación en lugares específicos para su diagnosis (noviembre 2020).
Esta campaña finalizará en mayo y hasta esa fecha recogerá acciones para la difusión y la concienciación a la ciudadanía que el uso que hacemos del coche es abusivo y mostrar que vivir sin coche es posible. Una parte importante de la campaña se centrará en la incidencia política para aconsejar y proponer futuras acciones que conlleven la recuperación del espacio público hoy ocupado por el vehículo privado de combustión y dedicarlo a los peatones, las bicis y el transporte público. Es por ello que es necesario que un porcentaje importante de las calles liberen el espacio para andar de forma segura e ir en bicicleta. Así como para potenciar la capacidad en el transporte público para garantizar las distancias de seguridad, transporte que es la columna vertebral de la movilidad en las ciudades.
La contaminación mata cada año a 30.000 personas en el Estado español. La principal causa de esta contaminación en las ciudades es el tráfico rodado motorizado que es, a su vez, el mayor emisor de gases de efecto invernadero (GEI) en España, con el 25 %. El tráfico es también responsable de gran parte de la contaminación acústica en las ciudades. Ante esta situación, las ZBE, si están bien diseñadas, son una eficaz herramienta para mitigar estos problemas.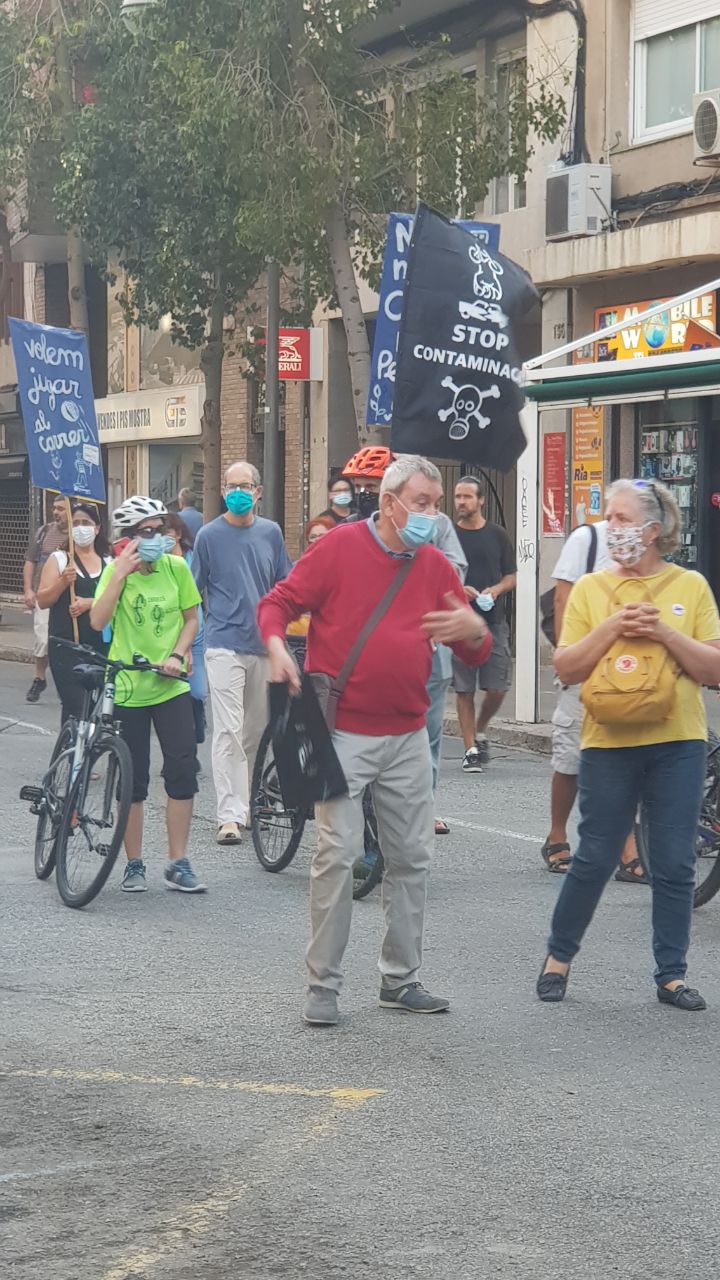 Los beneficios para la salud de restringir el tráfico serán múltiples: generar suficiente espacio para garantizar distancias de seguridad entre las personas y promover la movilidad activa gracias a las calles pacificadas. Y hay que recordar que respirar un aire limpio es también una medida preventiva contra los efectos coronavirus. Los beneficios ambientales son también evidentes: menos emisiones en un mundo que sigue estando en plena emergencia climática.
Otras ciudades europeas ya lo están llevando a cabo y están reservando muchos kilómetros de calzada para el uso exclusivo de peatones y ciclistas; y mejorando el sistema de transporte público. En Valencia, se ha peatonalizado plazas céntricas entre ellas la plaza del ayuntamiento, desde Ecologistas en Acción aplaudimos esta medida, pero en cambio pedimos que NO se paren aquí y que
las acciones del consistorio valenciano siga en la dirección de recuperar espacio público, relegando el uso al coche y realizando restricciones al coche privado muchos más contundentes como la implantación de un ZBE en el centro de Valencia con un perímetro suficiente para que sea efectiva la bajada de la contaminación atmosférica y sonora debida al tráfico intenso de los coches. Es en este sentido que creemos que para avanzar hacia una ciudad libre de contaminación es necesario restringir el tráfico rodado un 50 %. Necesitamos ampliar urgentemente las medidas propuestas por los ayuntamientos y que se conviertan en permanentes.
Por eso pedimos al ayuntamiento un Plan de choque urgente para convertir las calzadas en viario prioritario para peatones y bicis, en todas las calles y accesos de las ciudades. Y como medidas de urgencia en el transporte público, la conversión del carril izquierdo en carril BUS en todas las vías de acceso en las grandes ciudades y garantizar la financiación del sistema en la situación actual.
¡Confinemos los coches. Recuperemos la ciudad!
La entrada Confinemos los coches. Recuperemos la ciudad aparece primero en Ecologistas en Acción.