U.S. forces, along with North Atlantic Treaty Organization (NATO) allies and "partner"countries, conducted multiple military drills and live-fire exercises across Europe this month, from Sweden to Greece, the Department of Defense said Wednesday in a press release.
Take the Toys from the Boys!
"Each of these exercises and operations dramatically demonstrated our collective conventional and special operations abilities to defend all regions of Europe," US European Command Chief of Planning Jeffrey Rathbun said in the statement.
In Sweden, the United States Special Operations Command in Europe trained together with the Swedish Armed Forces and National Guard.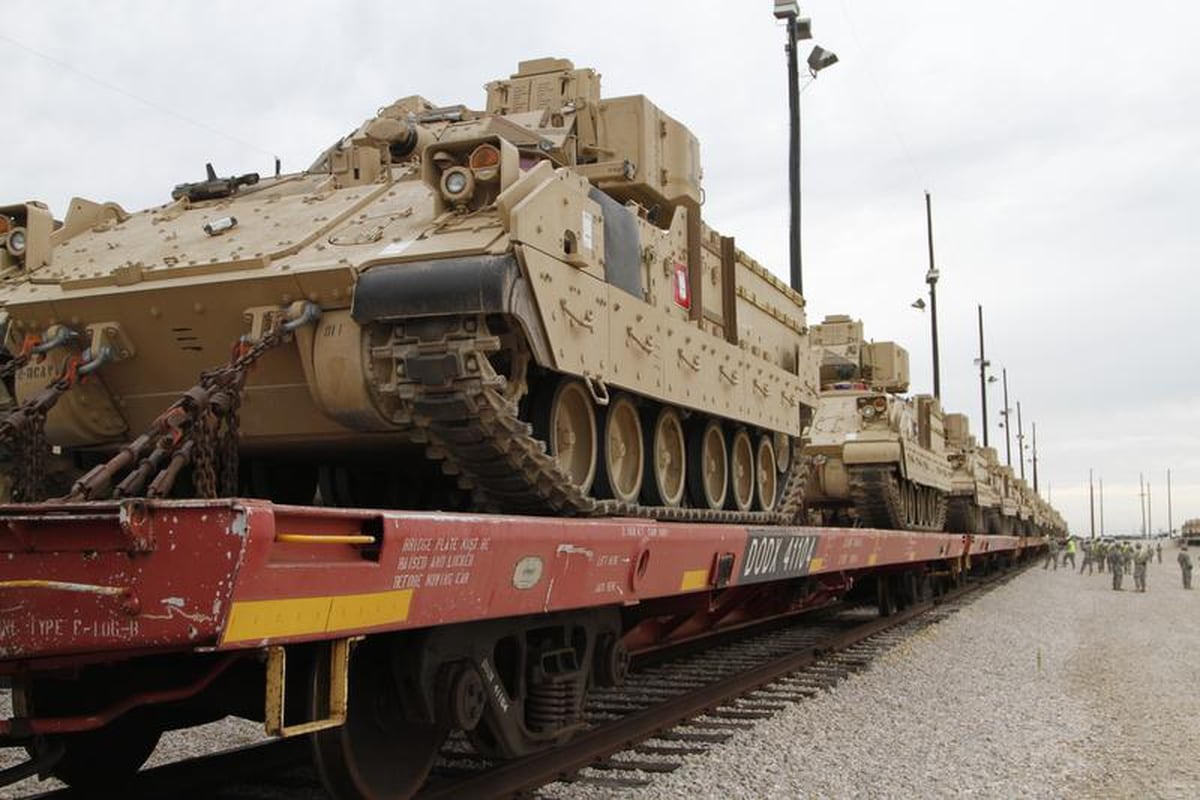 Backed by the US Navy destroyer Ross, a 16-day exercise was developed that focused on possible "regional contingencies" in the Baltic Sea, according to the statement.
see also…Provocative Ongoing NATO Military Exercises
In addition, the Romanian forces carried out the Rapid Falcon drill, which included the use of long-range HIMARS rockets from the US Army in a rapid deployment exercise.
Meanwhile, Greece organized a 16-day exercise that will end on Friday and that involves 250 specialized military members from Germany, Greece, the Netherlands and the United Nations (UN).
Along with the simultaneous live-fire exercises, the US European Command hosted a twelve-day virtual strategy conference with thirteen NATO "allies" and nine partner countries, according to the statement.
emphasis added!
Militares de EEUU y la OTAN realizan realizan simulacros en toda Europa
Posted on noviembre 25, 2020 by ELCOMUNISTA.NET in INTERNACIONAL // 0 Comments
Las fuerzas estadounidenses, junto con los aliados de la Organización del Tratado del Atlántico Norte (OTAN) y los países asociados, realizaron múltiples simulacros militares y ejercicios de fuego real en toda Europa este mes, desde Suecia hasta Grecia, dijo este miércoles el Departamento de Defensa en un comunicado de prensa.
«Cada uno de estos ejercicios y operaciones demostró dramáticamente nuestras habilidades colectivas de operaciones especiales y convencionales para defender todas las regiones de Europa», dijo el jefe de Planificación del Comando Europeo de Estados Unidos, Jeffrey Rathbun, según el comunicado.
En Suecia, el Comando de Operaciones Especiales de Estados Unidos en Europa se entrenó junto con las Fuerzas Armadas y la Guardia Nacional suecas.
Respaldado por el destructor Ross de la Armada de Estados Unidos, se desarrolló un ejercicio de 16 días que se centró en posibles contingencias regionales del Mar Báltico, según el comunicado.
Además, con las fuerzas rumanas se realizó el simulacro Rapid Falcon, que incluyó el uso de cohetes HIMARS de largo alcance del ejército estadounidense en un ejercicio de despliegue rápido.
En tanto, Grecia organizó un ejercicio de 16 días que terminará el viernes y que involucra a 250 miembros militares especializados de Alemania, Grecia, Holanda y la Organización de las Naciones Unidas (ONU).
Junto con los ejercicios de fuego real simultáneos, el Comando Europeo de Estados Unidos organizó una conferencia de estrategia virtual de doce días con trece aliados de la OTAN y nueve países socios, según el comunicado.