We will proceed to update it gradually. Thanks to those who have made this possible.
The hack suffered in the early hours of January 20, had generated damage that was corrected 48 hours later. We appreciate the solidarity of so many friendly people and other media. We thank the computer scientists and colleagues of Nodo 50, always in solidarity.
Throughout these 48 hours they have worked tirelessly to recover the web. We
do not know the specific reasons for the attack, but the historical ones, those already known: The enemy attacks, their tolerance level is low in the face of complaints, news and opinion articles that portray and show cruelty, corruption, repression and violence. exploitation of the capitalist system.
Several were the news and articles that that day 20 had been published liable to provoke such fury, we do not know if one or all of them motivated this attack.
This does not end here, we are aware that freedom of expression is threatened by certain media, certain groups, who defend justice, equity, and freedom. There is no sectarianism in this struggle, we include the entire anti-capitalist arc.
Kaosenlared is the space where social movements, anti-repression platforms, anti-eviction groups, feminists, grassroots unions, anachistic, libertarian, and Marxist sectors converge, in order to spread their complaints, their ideas, their demands.
And we will continue to be part of that fight, they do not bend us, they only stop us the time it takes to recover from the attack.
We hope to continue counting on your presence and your voices. Kaosenlared is part of the anti-capitalist struggle and here we are!
Not a step back
We are all Kaosenlared
Kaosenlared Collective
La web de Kaosenlared, atacada hace 48 horas, ha sido recuperada
Procederemos a actualizarla gradualmente. Gracias a quienes han hecho esto posible.
Por Colectivo Kaosenlared Publicado el 21 Ene, 2021
El hackeo sufrido en horas de la madrugada del 20 de enero, había generado daños que han sido subsanados 48 horas después. Agradecemos la solidaridad de tanta gente amiga y otros medios. Agradecemos a los informáticos y compañerxs de Nodo 50, siempre solidarixs.
A lo largo de estas 48 horas se ha trabajado sin descanso para recuperar la web. Los motivos puntuales del ataque no los conocemos, sí los históricos, los ya conocidos: El enemigo ataca, su nivel de tolerancia es bajo ante las denuncias, noticias y artículos de opinión que retratan y evidencian la crueldad, la corrupción, la represión y la explotación del sistema capitalista.
Varias eran las noticias y artículos que ese día 20 habían sido publicados pasibles de provocar tal furia, no sabemos si uno o todos ellos motivaron este ataque.
Esto no termina aquí, somos conscientes de que la libertad de expresión está amenazada para determinados  medios de comunicación, determinados colectivos, que defienden la justicia, la equidad, y la libertad.  No hay sectarismo en esta lucha, incluimos a todo el arco anticapitalista.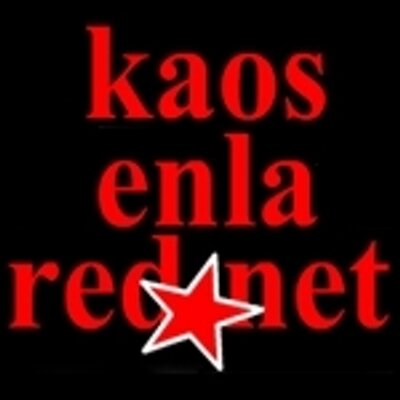 Kaosenlared es el espacio en el que confluyen los movimientos sociales, las plataformas antirrepresivas, los colectivos antidesahucios, feministas, sindicatos de base, sectores anaquistas, libertarios, marxistas, para poder difundir sus denuncias, sus ideas, sus reivindicaciones.
Y seguiremos siendo parte de esa lucha, no nos doblegan, solo nos detienen el tiempo que demoramos en recuperarnos del ataque.
Esperamos seguir contando con vuestra presencia y vuestras voces. Kaosenlared forma parte de la lucha anticapitalista y aquí estamos!
Ni un paso atrás
Kaosenlared somos todos y todas
Colectivo Kaosenlared