from elnacional.cat translation/illustrations thefreeonline
Thousands of people have demonstrated today in Barcelona to protest against the order of entry into prison of the Lleida rapper Pablo Hasél. The concentration began at seven o'clock in the afternoon in the Jardinets de Gracia, where after half an hour the participants have chosen to advance along the Paseo de Gracia to the delegation of the Spanish Government.
"Where's the Democracy..Who's the Terrorist. Absolution for Pablo"
YOU FASCIST ARE THE TERRORISTS! #LlibertatPabloHasel https://t.co/15tNNshfMHLlibertat Pablo Hasel (@LlibertatHasel) January 30, 2021
Stay tuned for the next summons, you can donate a response to @PabloHasel. Spread the Telegram broadcast group on announcing the mobilization:
SEE ALSO Countdown to Prison for viral anti Capitalist Rapper Pablo Hasél.. videos.. Eng/Esp
It was at this point that some of the outraged protesters have thrown several glass bottles at the Mossos,(Catalan Police) who were next to the building. During the march, the most repeated slogans were those of "Pablo Hasel, freedom" or "our best weapon, solidarity." Subsequently, some of the protesters knocked over some containers and set them on fire..
The police have arrested a person at the Barcelona demonstration in support of @PabloHasel. @JuntsXCat and @Esquerra_ERC where is your solidarity?
Don't talk to us about "violence" you police who in a few days are going to kidnap our colleague @PabloHasel. They sow misery by denying fundamental rights such as housing and decent work, health, freedom of expression, and so they receive anger. This affects us all. pic.twitter.com/pvBbGasaRS
Llibertat Pablo Hasel (@LlibertatHasel) January 30, 2021 #LlibertatPabloHasel
The National Court (AN) announced last Thursday that it was giving the rapper ten days to voluntarily enter prison, after the Constitutional Court decided not to admit the appeal presented by his defense against the latest AN ruling.
The penalty, ratified by the Supreme Court, is 9 months and one day in prison for exalting terrorism with the aggravating circumstance of recidivism and for insults and slander against the crown and the State security forces and bodies.
Protest in Lleida
About 500 people have also demonstrated this Saturday afternoon in the streets of Lleida to demand the "freedom" of Pablo Hasél. The protest began in the Plaza de la Catedral and passed in front of the headquarters of the PSC and the PP, before reaching the government sub-delegation where the manifesto of support for Hasél was read.

🎥🛑In #Catalunya a forceful response to Spanish fascism.
🔻Demonstration in Lleida # SpainIsAFascistState #LlibertatPabloHasel pic.twitter.com/1MK7havDQ2
- © halecos Amarillosᴳᴸᴼᴮᴬᴸ 🍀ʷAͤNͣOͬNͤYˡMͤOᵍUͥSͦⁿ (@ChalecosAmarill) January 30, 2021
Some 500 people are demonstrating in Lleida to demand the 'freedom' of Pablo Hasél. The platform to support the rapper @PabloHasel would provide an assembled team to articulate a 'forceful' response to his employer https://t.co/jCUiiTJemn
- Ràdio Balaguer (@RadioBalaguer) January 30, 2021

Hasél himself has already responded by announcing that he would not voluntarily appear in prison. The rapper found that he lacked enough solidarity to avoid his imprisonment, "like so many others", and asked for a lot of dissemination on his case so that the whole world knows about this "attack on freedom of expression."
Hasél pointed directly to the PSOE and Podemos government for allowing his imprisonment while "protecting the monarchy." He also said that he does not plan to repent to reduce his sentence or avoid jail.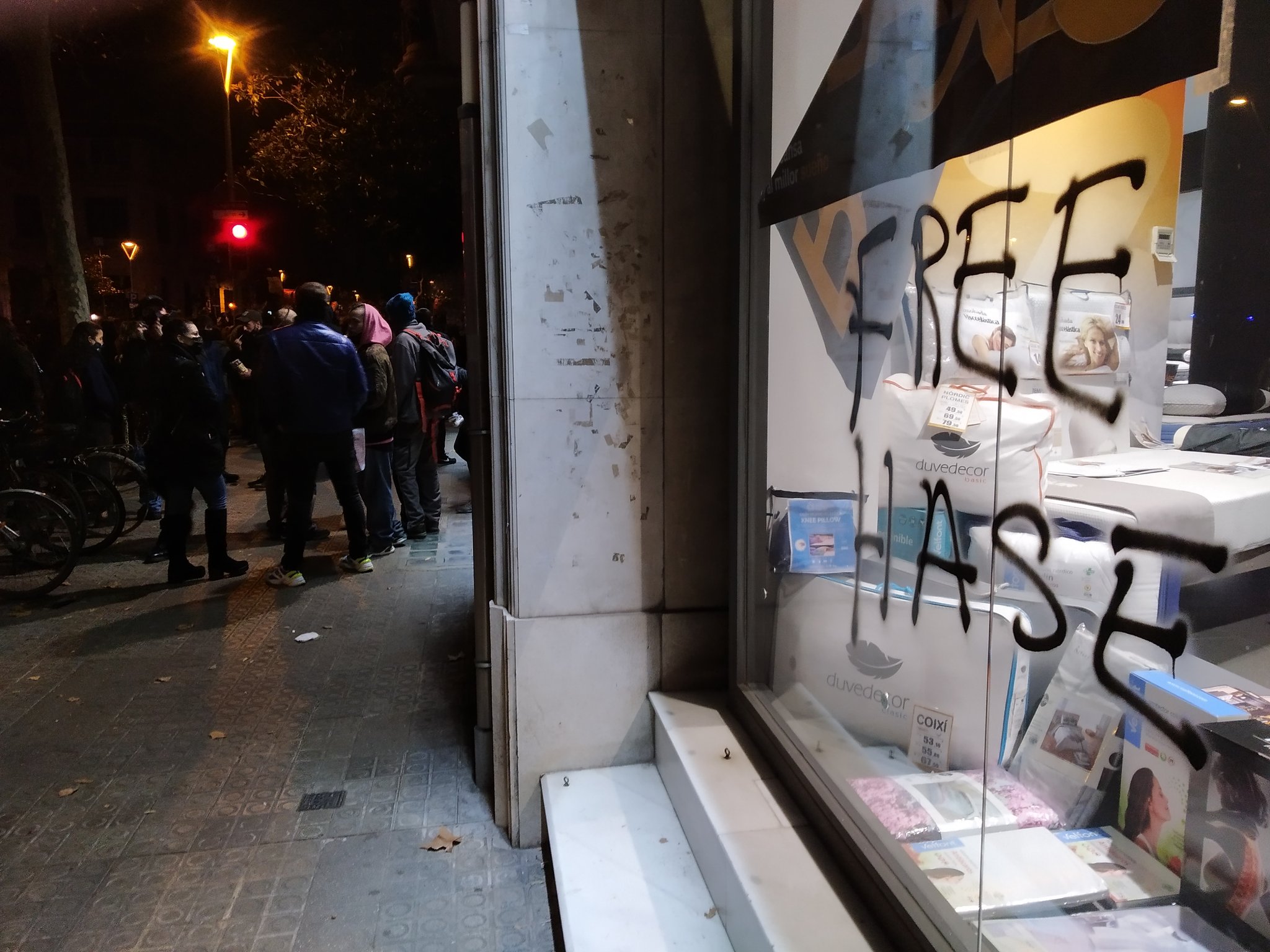 🔴 Statement from @PabloHasel before his imminent incarceration. Pass it on among your contacts, let them know about this violation of our rights and democratic freedoms. No imprisonment without response! #LlibertatPabloHasel #AmnistiaTotal pic.twitter.com/8pQG79e9D4
- Llibertat Pablo Hasel (@LlibertatHasel) January 29, 2021

Hasél also recalled that adding all the charges that he has accumulated, he could spend about 20 years in prison. He regretted that this "constant harassment" that he has suffered for many years is not only because of his revolutionary songs, but also because of his militancy beyond music and writing. In this sense, the rapper stated that the prosecutor literally recognized that he "was dangerous because he was so well known and incited social mobilization."
elnacional.cat
SEE ALSO Countdown to Prison for viral anti Capitalist Rapper Pablo Hasél.. videos.. Eng/Esp
Masivas manifestaciones de apoyo a Pablo Hasél
Posted on enero 30, 2021 by ELCOMUNISTA.NET in ESPAÑA, LO MÁS VALORADO // 0 Comments
Miles de personas se han manifestado hoy en Barcelona para protestar contra la orden de ingreso en prisión del rapero leridano Pablo Hasél. La concentración ha comenzado a las siete de la tarde en los Jardinets de Gracia, donde tras media hora los participantes han optado por avanzar por el Paseo de Gracia hasta la delegación del Gobierno español .
¡VOSOTROS FASCISTAS SOIS LOS TERRORISTAS!#LlibertatPabloHasel https://t.co/15tNNshfMH— Llibertat Pablo Hasel (@LlibertatHasel) January 30, 2021
Moltes gràcies als qui porteu la solidaritat als fets. Estigueu atents a les pròximes convocatòries, caldrà donar una resposta a l'alçada de la dignitat de @PabloHasel.

Difoneu al grup de difusió de Telegram on anunciarem les mobilitzacions: https://t.co/cH6wipRK1I pic.twitter.com/EwdHj6yVhf— Llibertat Pablo Hasel (@LlibertatHasel) January 30, 2021
Ha sido en este punto donde algunos de los manifestantes indignados han lanzado varias botellas de vidrio a los Mossos, que se encuentran al lado del edificio. Durante la marcha, las consignas más repetidas han sido las de «Pablo Hasel, libertad» o «nuestra mejor arma, la solidaridad». Posteriormente, algunos de los manifestantes han tumbado algunos contenedores y los han prendido fuego.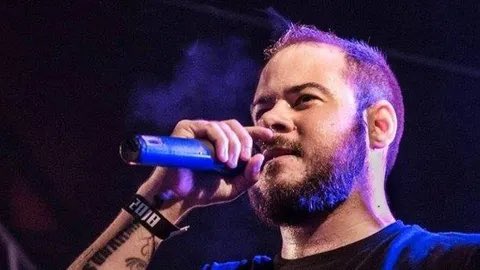 Qué no nos hablen de "violencia" los que en unos días van a secuestrar a nuestro compañero @PabloHasel. Ellos siembran miseria negando derechos fundamentales como la vivienda y trabajo digno, la sanidad, la libertad de expresión y recogen rabia. Esto nos afecta a todos y todas. pic.twitter.com/pvBbGasaRS— Llibertat Pablo Hasel (@LlibertatHasel) January 30, 2021
La Audiencia Nacional (AN) anunció el pasado jueves que daba diez días al rapero para que entrara voluntariamente a prisión, después de que el Tribunal Constitucional decidiera no admitir a trámite el recurso de amparo presentado por su defensa contra la última sentencia de la AN. La pena, ratificada por el Tribunal Supremo, es de 9 meses y un día de prisión por enaltecimiento del terrorismo con la agravante de reincidencia y por injurias y calumnias a la corona ya las fuerzas y cuerpos de seguridad del Estado.
Protesta en Lleida
Unas 500 personas se han manifestado este sábado por la tarde por las calles de Lleida para exigir la «libertad» de Pablo Hasél. La protesta ha comenzado en la plaza de la Catedral y ha pasado por delante de las sedes del PSC y del PP, antes de llegar a la subdelegación del Gobierno donde se ha leído el manifiesto de apoyo a Hasél.
Unes 500 persones es manifesten a Lleida per exigir la 'llibertat' de Pablo Hasél. La plataforma de suport al raper @PabloHasel farà una assemblea oberta per articular una resposta 'contundent' al seu empresonament https://t.co/jCUiiTJemn— Ràdio Balaguer (@RadioBalaguer) January 30, 2021
La resistencia de Hasél
El mismo Hasél ya respondió anunciando que no se presentaría voluntariamente en prisión. El rapero constató que ha faltado solidaridad para evitar su encarcelamiento, «como tantos otros», y pidió mucha difusión sobre su caso para que todo el mundo sepa de este «ataque contra la libertad de expresión». Hasél señaló directamente al Gobierno del PSOE y Podemos por permitir su encarcelamiento mientras «protegen a la monarquía». Asimismo, dijo que no piensa arrepentirse para reducir condena o evitar la cárcel.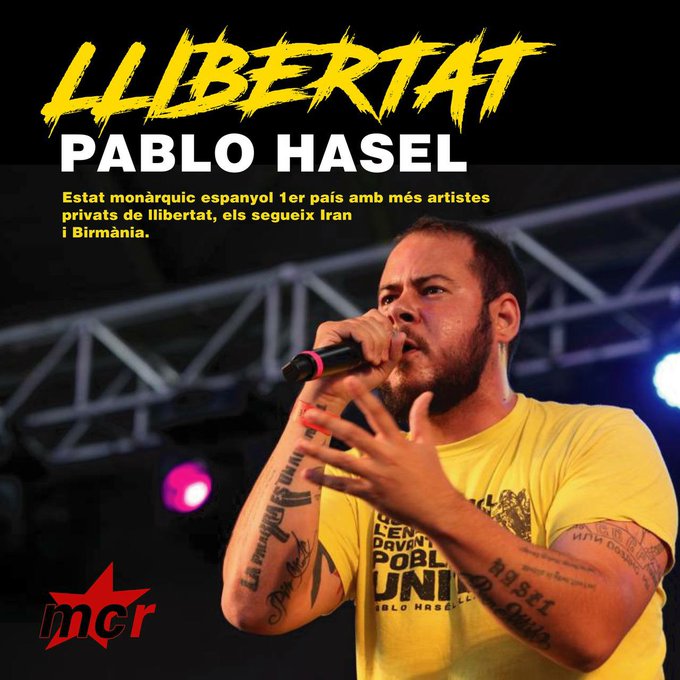 Hasél también recordó que entre  todas las causas que acumula  puede llegar a pasar cerca de 20 años en prisión. Lamentó que este «constante acoso» que sufre desde hace muchos años no sólo sea por sus canciones revolucionarias, sino también por su militancia más allá de la música y la escritura. En este sentido, el rapero afirmó que la fiscal reconoció literalmente que «era peligroso por ser tan conocido e incitar a la movilización social».
elnacional.cat