info from San Francisco Chronicle, the journal Science… shared with thanks
The world dreams of putting an end to the coronavirus. Countries are scrambling to immunize their populations to wake up from a nightmare that began about a year ago. Every day, millions of uncertain vaccine doses are emptied into the arms of the entire planet. Yet another possible solution lurks beneath the surface.
Biologists from Pharmamar harvesting Aplidium Albicans near Ibiza
"COVID is as if it needs a copier to spread itself and plitidepsin unplugs it"


In the waters that surround the island of Ibiza lives a small invertebrate called Aplidium albicans. This organism is part of the family of sea squirts, a creature that spends its days immobile, stuck to a rock, while it filters the water to get food. Specimen in which a cure for coronavirus could be found.
And it is that from Aplidium albicans that plitidepsin is extracted, the active principle on which Aplidin is based, manufactured by the Spanish company Pharmamar. This antitumor drug could be highly effective in fighting the pandemic.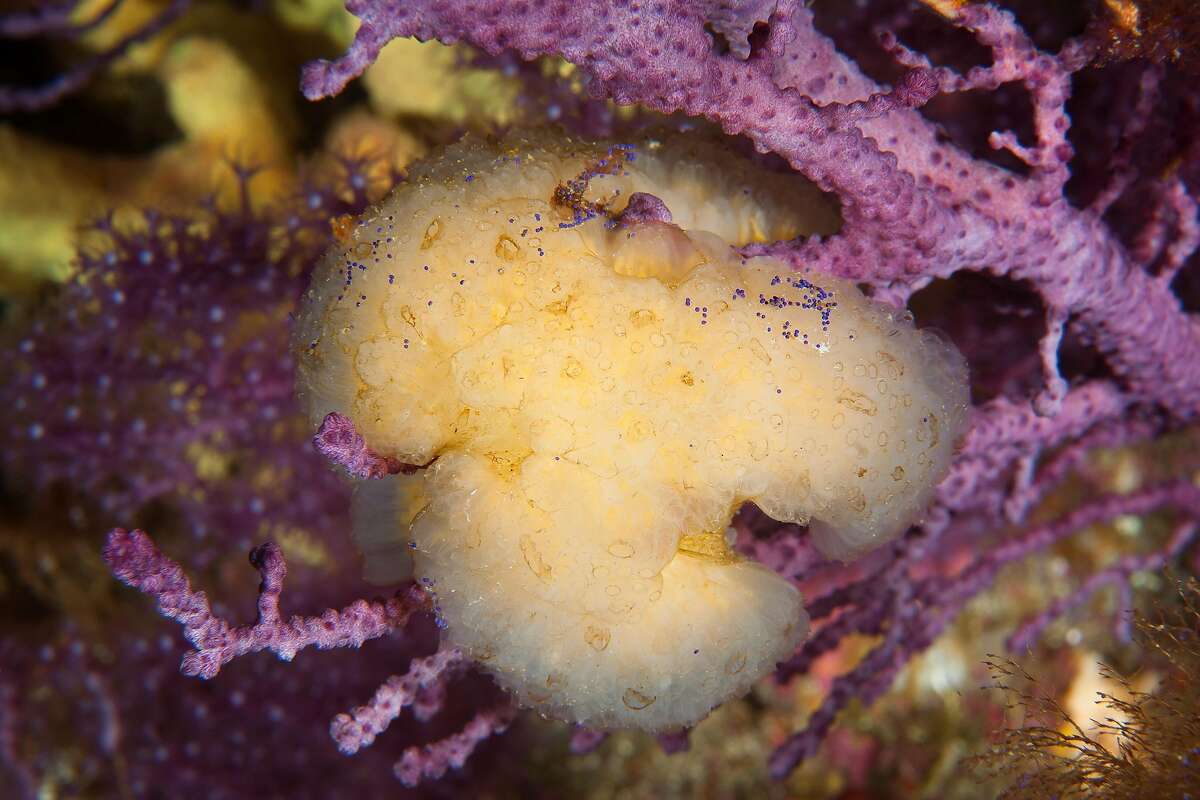 The journal Science published a week ago that this treatment is 100 times more powerful than the remedies used to date. According to the results, 80.7% of the patients to whom it was administered were discharged on or before the 15th day of hospitalization. 38.2% did so on the eighth day. All of them without more symptoms.
******
After a yearlong search for existing drugs that might help COVID-19 patients and point to a cure, a UCSF-led science team has chosen what they say is an especially promising candidate: an anti-cancer drug that kills the coronavirus in lab studies and is almost 30 times more potent than remdesivir, one of the few antiviral drugs available to treat the disease.
The new peer-reviewed research, published Monday in the journal Science, highlights a drug called Aplidin, which was originally extracted from an exotic marine creature called Aplidium albicans — a type of "sea squirt" found off the coast of Ibiza that looks a bit like a disembodied brain.
Aplidin, also known as plitidepsin, is owned by Pharma Mar, a Spanish company founded by a Catalan scuba-diving scientist team. Approved in Australia to treat multiple myeloma, a type of blood cancer, the drug isn't commercially available in most parts of the world and isn't yet approved to treat COVID-19, though it has been tested on a few dozen COVID-19 patients in Spain with huge success..
"We need some new weapons in the arsenal," said Nevan Krogan, a UCSF molecular biologist who led the science team along with Adolfo García-Sastre, a virus expert at the Icahn School of Medicine at Mount Sinai Hospital in New York. "This is by far the best thing we've seen."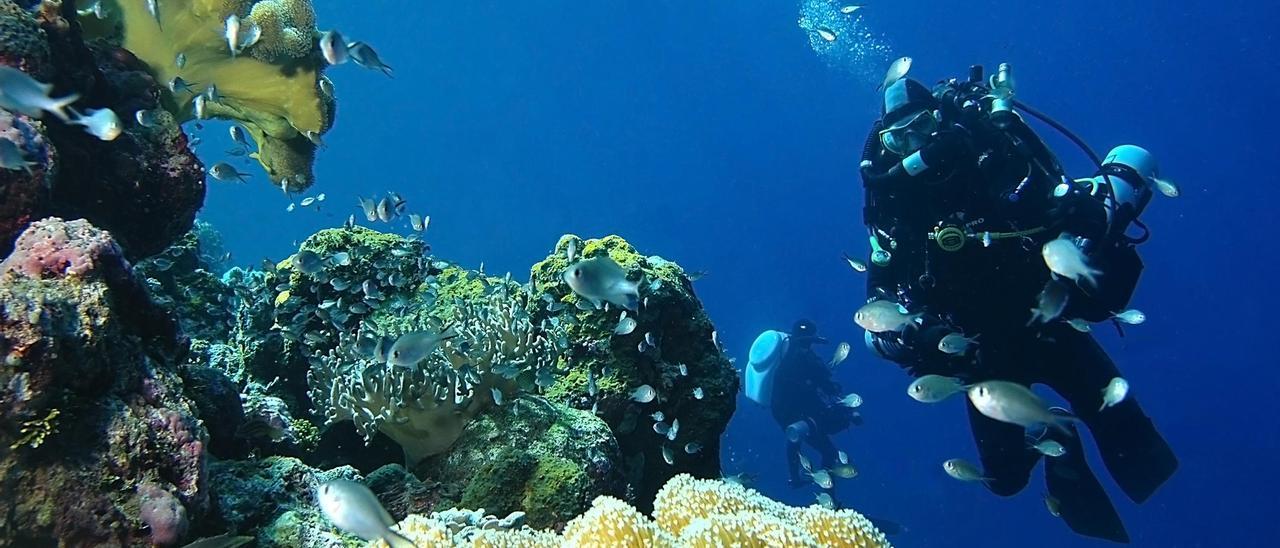 A Pharmamar biologist during a dive in search of Aplidium Albicans ..Pharmamar
Aplidin rose above the pack. Extremely low concentrations of the drug killed the virus in infected human lung cells and similar cells from monkeys.
Scientists also infected dozens of mice with the virus, giving them COVID-19, then injected them with Aplidin, which essentially eliminated the virus from their bodies, according to the paper. Meanwhile, using genetic techniques, the team discovered that the drug does its job in an unusual way: Instead of attacking the virus itself, as remdesivir does, Aplidin blocks activity of a specific protein inside human cells that the virus needs to replicate itself.
Sea squirts are a group of marine animals shaped like a gelatinous sac. They can be brightly colored and live attached to rocks, shells or the bottom. More than 2,000 species of three types are known (solitary, social and compound). Their larvae are mobile and have a brain outline that they reabsorb as they become sedentary adults.

"I'm very excited about this data, because of the potency," said García-Sastre.
Recently, the research team also collaborated with a lab in the United Kingdom to test Aplidin against the new variant of the coronavirus there, known as B-117. The drug killed the variant, too, and was more potent against the variant in lab tests than remdesivir, the scientists report in a separate paper posted Sunday on biorxiv.org, a website where biologists share new results before they're peer-reviewed.
In Spain, 45 patients with COVID-19 have taken Aplidin as part of a Phase 2 clinical trial, and Pharma Mar has released data on the first 27 patients. The drug reduced the amount of time they spent in the hospital, with 81% of patients returning home within 15 days, as opposed to the typical rate of 47%, according to the company.
More expansive Phase 3 trials of the drug in COVID-19 patients are being planned in Spain and the U.S., said Pascal Besman, the company's chief operating officer.
One downside of Aplidin is that it's an intravenous drug. That means it's difficult to administer outside of a hospital, limiting its potential reach, said Dr. Peter Chin-Hong, a UCSF infectious disease expert and physician who was not involved in the Aplidin research.
Krogan and García-Sastre said Aplidin could be especially relevant in a world where dangerous new strains of the coronavirus are popping up. That's because the drug blocks the activity of a human protein, eEF1A, that the virus needs to make copies of itself and infect other cells, slashing the virus' ability to replicate and spread.
"If you get a drug that targets a human protein, it would be incredibly hard for the virus to mutate away from being reliant on it," said Krogan, who is also an investigator with the Gladstone Institutes, a Bay Area biomedical research organization.
Pharma Mar says its mission is to find medicines in the oceans, where the water teems with viruses and some aquatic creatures have evolved virus-killing weapons that are "much, much stronger" than anything humans have designed, said José Maria Fernández Sousa-Faro, Pharma Mar's founder and CEO. "I think it's because nature, that is very wise, has been able to do fine-tuning."
Pharma Mar originally developed Aplidin as a cancer drug, studying its effects in trials with multiple myeloma patients. In 2017, the European Medicines Agency, which regulates drugs in the European Union, refused to approve Aplidin, pointing to side effects experienced by some cancer patients who took it and saying the benefits of the drug did not outweigh the risks.
But Pharma Mar successfully challenged the ruling in EU court, vacating the decision, and Australian regulators approved Aplidin for treating multiple myeloma in 2018.
Finding Aplidin in Ibuiza was a surprising discovery, as this sea squirt is not common in Mediterranean waters. But elsewhere it is not at all rare…"This species is common in the East Atlantic. In the Azores, Portugal or the English Channel. Specimens are rarely found in the Mediterranean", comments the researcher.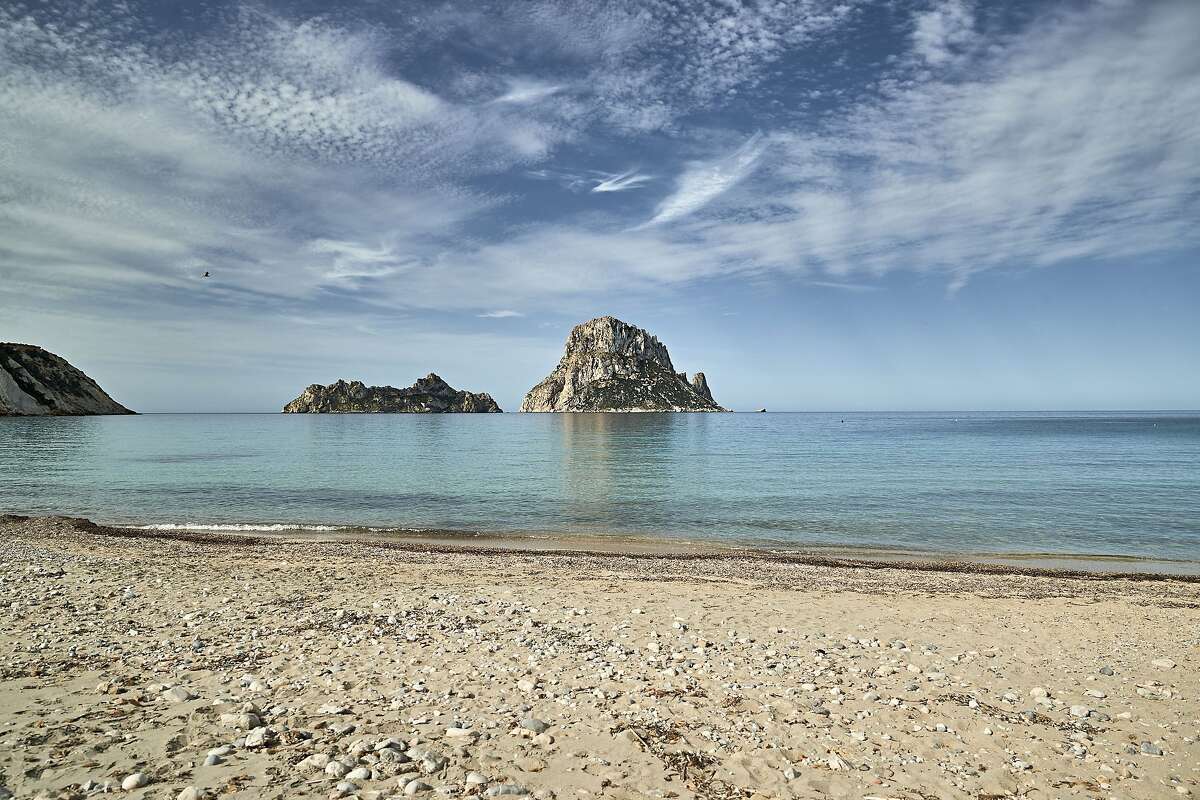 Ibiza
Pharma Mar scientists say that virus patients require substantially lower doses of the drug than cancer patients do, needing to take it for three days instead of months. In tests with COVID-19 patients so far, side effects of Aplidin have been minimal.
"We believe that the sea may be the solution to many of the situations and problems that may arise, such as this pandemic. We have a large collection of marine organisms to continue investigating. There is still more than one answer," the investigator sentences.
A sea assaulted by pollution. Millions of tons of waste are thrown into its waves every year. Chemicals mix with the water, while appliances or plastics sit in the depths. A macabre scenario to which are added the masks, increasingly common in the marine ecosystem.
"The conservation of the oceans is something basic", regrets Bueno. The mistreatment of the sea compromises the survival of its flora and fauna. Among them, sea squirts, in which there may be a remedy against the coronavirus. A companion of the vaccine. A solution to the bad dream that started a year ago on dry land.
Jason Fagone is a San Francisco Chronicle staff writer. Email: jason.fagone@sfchronicle.com Twitter: @jfagone
info from San Francisco Chronicle, the journal Science… shared with thanks