from El Periodico 28 Comments in Spanish .. translation thefreeonline
"We are not going against anyone's right, we just want to defend our own rights," explains the spokesperson for Espacio Feminista Radical
What is the new law? SEE ALSO: People may change official gender without medical checks: draft law by Spain's Equality Ministry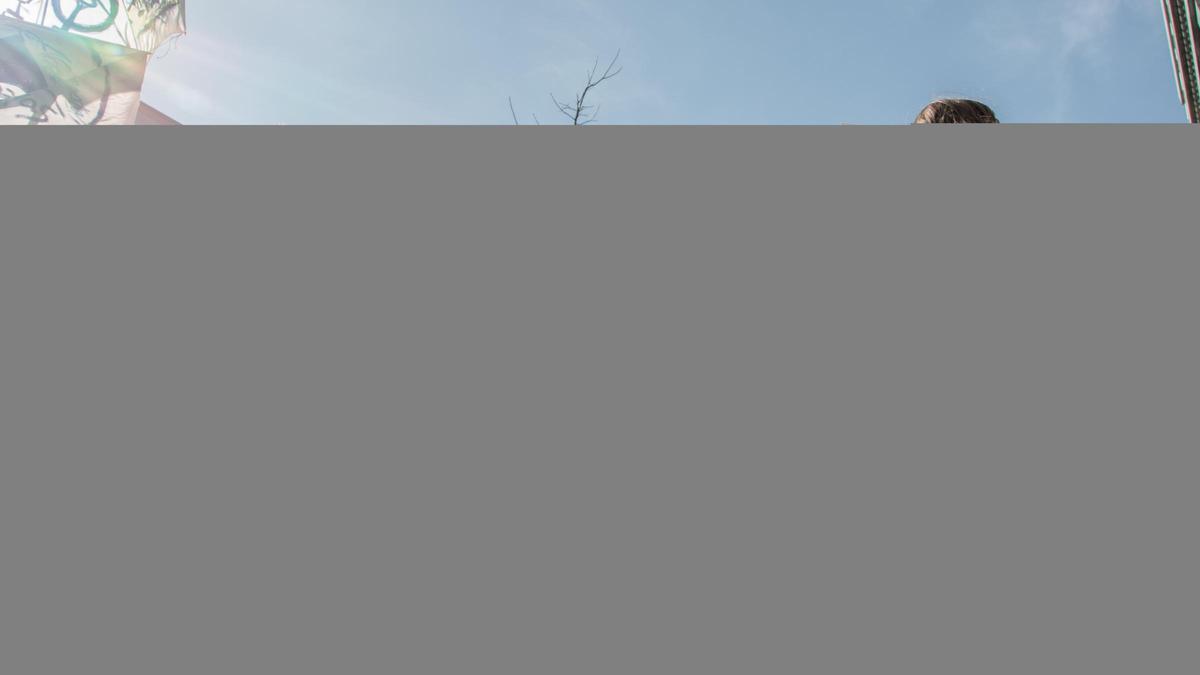 Women's collectives demonstrate this week against Trans and LGTBI laws / David Obach / Europa Press
A group of protesters, called by Espacio Feminista Radical (EFR), have gathered this Saturday at noon before the Ministry of Equality, in Madrid, to denounce the consequences that, in their opinion, will have the identity laws – Trans Law and LGTBI Law-– drafted by the department of Irene Montero.
According to the protesters (several dozen), both norms "criminalize feminist discourse." One of the spokespersons for EFR, Laura Arribas, has insisted that the group she represents does not go against the rights of any person but simply defends the rights of women.
Demo in favour of projected Trans and LGBTI laws
Conflict in the Government

The PSOE and Podemos Parties, increasingly opposed by the 'trans law'
"The Montero law aims to shield the right to 'self-identification registration' of sex", explain the spokespersons of EFR, which, in their opinion, is "a frontal attack on the rights of women in Spain" that "will affect many areas such as positive measures contained in the Equality Law or, the collection of truthful statistics about violence and structural inequality suffered by women ".
They also believe that "it will violate the security and privacy of women in public locker rooms, shelters for victims of sexual and sexist violence, female modules in prisons and nursing homes. Not to mention the total destruction of women's sport, turning it into mixed sport."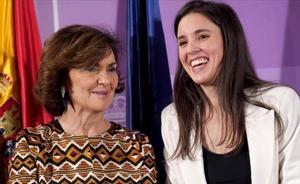 Carmen Calvo and Irene Montero
"Making gender an identity by law is to undermine the historical achievements of feminism. And criminalizing criticism of gender identity, as the Ministry claims in the leaked draft of the LGTBI Law, means criminalizing feminist thought," they denounced.
The vice president of the socialist sector of the ruling Coalition, Carmen Calvo, has pointed out, in the press conference that the two projects – the 'trans law' and the LGTBI law, still require a "reasonable time" for them to have normative quality and legal certainty. .
Calvo has downplayed the confrontation with the Podemos sector, "every day we are closer," she pointed out, recalling that the 'trans law', like the rest of the legal projects, has to be discussed first within the executive.
Colectivos feministas protestan contra la 'ley trans
Although, she has recognized that "there are easier subjects and others more complicated", given that the proposed norm has emerged amid a division in the feminist movement, among those in favor of gender self-determination, who defend the need for a'trans law ', and those who consider, such as those in PSOE, that women's rights must be guaranteed and not put at risk by allowing the change of registered sex without any other requirement.
****
Espacio Feminista Radical is a group of radical feminist women based in Madrid, but open to women from anywhere in the world.
We are a horizontal and non-mixed group that fights against patriarchy, through disclosure, training, self-awareness, activism and political influence in the axes that we consider fundamental: the abolition of gender, since it is the ideology that sustains the hierarchy sexual exploitation, the abolition of the prostitution of women, of pornography and the effective prohibition of reproductive exploitation, or any other form of commodification of the body of women. The Radical Feminist Space is independent of political parties, unions or other organizations and is self-managed economically.
Twitter: @ espaciofemrad2 Instagram: espaciofemrad Web: http://www.espaciofeministaradical.com
*******
original en castellano
Un grupo de manifestantes feministas protestan ante Igualdad contra las leyes trans y LGTBI
"No vamos contra el derecho de nadie, queremos defender nuestros derechos", explica la portavoz de Espacio Feminista Radical
Un grupo de manifestantes, convocadas por Espacio Feminista Radical (EFR), se han concentrado este sábado al mediodía ante el Ministerio de Igualdad, en Madrid, para denunciar las consecuencias que, en su opinión, tendrán las leyes de identidad —Ley Trans y Ley LGTBI-– redactadas por el departamento de Irene Montero.
A juicio de las manifestantes (varias decenas), ambas normas "criminalizan el discurso feminista". Una de las portavoces de EFR, Laura Arribas, ha insistido en que el colectivo al que ella representa no va contra los derechos de ninguna persona sino que, simplemente, defienden los derechos de las mujeres.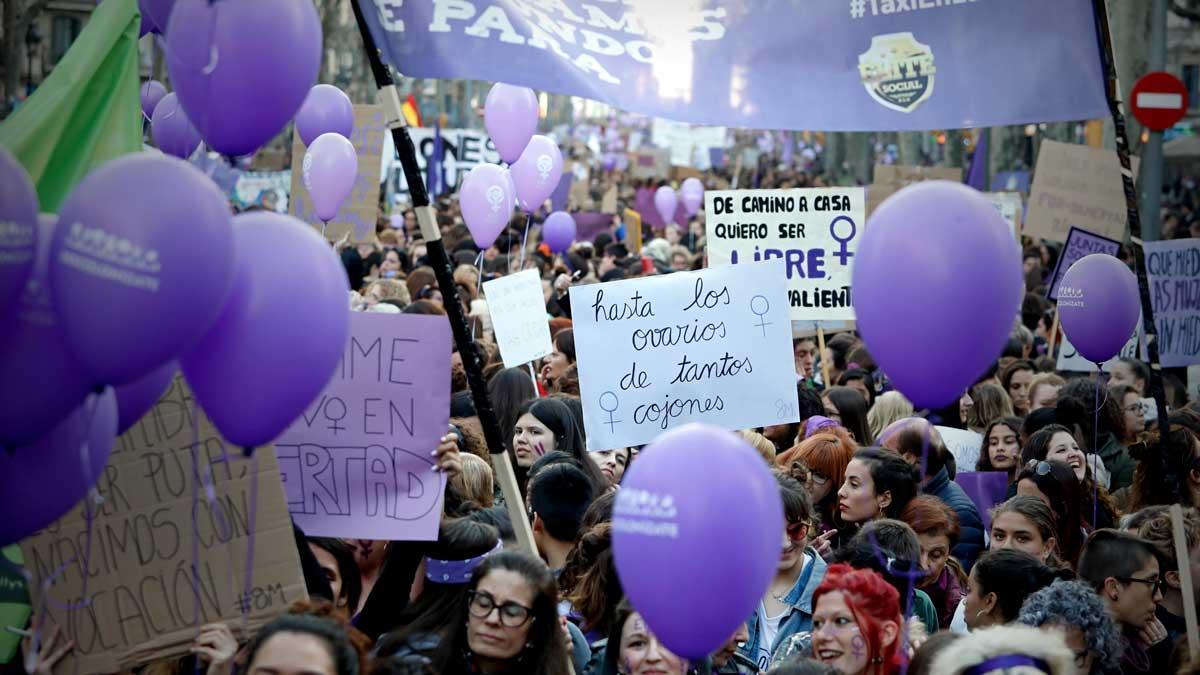 8th March demo
"La ley Montero pretende blindar la autoidentificación registral del sexo", explican las portavoces de EFR, que, a su juicio, es "un ataque frontal a los derechos de las mujeres en España" que "afectará a multitud de ámbitos como las medidas positivas contenidas en la Ley de Igualdad o, la recogida de estadísticas veraces acerca de la violencia y la desigualdad estructural que sufren las mujeres".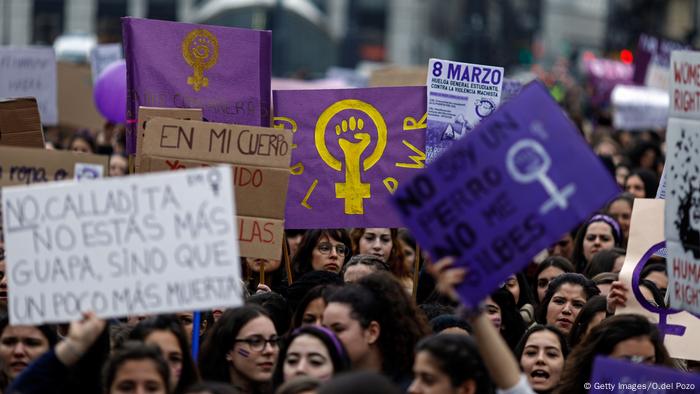 También creen que "vulnerará la seguridad y la privacidad de mujeres en vestuarios públicos, refugios para víctimas de violencia sexual y machista, módulos femeninos en prisiones y residencias de mayores. Por no mencionar la total destrucción del deporte femenino, convirtiéndolo en deporte mixto".
"Hacer del género una identidad por ley es socavar los logros históricos del feminismo. Y criminalizar la crítica a la identidad de género, como pretende el Ministerio en el borrador filtrado de Ley LGTBI, significa criminalizar el pensamiento feminista", denuncian….
…A su vez, Carmen Calvo ha señalado, en la rueda de prensa posterior al Consejo de Ministros, que los dos proyectos – la 'ley trans' y la ley LGTBI, requieren aún un "tiempo razonable" para que tengan calidad normativa y seguridad jurídica. Calvo ha restado importancia al enfrentamiento con Podemos, "cada día estamos más cerca", ha señalado, recordando que la 'ley trans', al igual que el resto de proyectos legales, tiene que ser discutida primero en el seno del ejecutivo.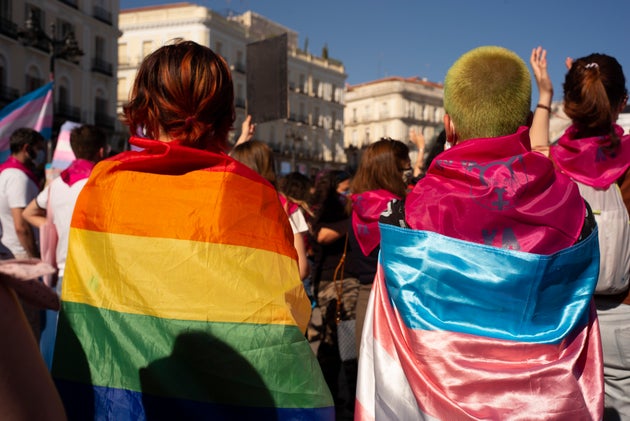 Si bien, ha reconocido que "hay materias más fáciles y otras más complicadas", dado que la norma ha surgido en medio de la división en el movimiento feminista, entre los partidarios de la autodeterminación de género, que defienden la necesidad de 'ley trans', y quienes consideran, como el PSOE, que se debe garantizar que no se ponen en riesgo los derechos de las mujeres al permitir el cambio de sexo registral sin ningún otro requisito.
*****
·Espacio Feminista Radical es una agrupación de mujeres feministas radicales con sede en Madrid, pero abierta a mujeres de cualquier lugar del mundo.
Somos un grupo horizontal y no mixto que lucha contra el patriarcado, mediante la divulgación, la formación, la autoconciencia, el activismo y la influencia política en los ejes que consideramos fundamentales: la abolición del género, dado que es la ideología que sustenta la jerarquía sexual, la abolición de la prostitución de mujeres, de la pornografía y la prohibición efectiva de la explotación reproductiva, o cualquier otra forma de mercantilización del cuerpo de las mujeres.
Si estás interesada en formar parte del EFR, escríbenos un mensaje directo en cualquiera de nuestras redes sociales y contactaremos contigo.
Twitter: @espaciofemrad2
Instagram: espaciofemrad
Web: www.espaciofeministaradical.com