Posted on First part by Megan Redshaw, J.D. shared with thanks
Faced with diminishing demand for fossil fuels, the struggling oil and gas industry is investing billions of dollars in new plants designed to produce millions more tons of plastics — and millions more tons of pollution.  
As oil companies' profits sink amid decreasing demand for their product, oil and gas giants are setting their sights on a new market — they're pouring billions of dollars into new plants designed to produce plastic from chemicals sourced from fossil fuels.
The oil industry in the US plans to increase plastic production by 40% over the next decade. Big Oil's big plan means millions more tons of plastic — and millions more tons of emissions — will flood into the marketplace and into the environment.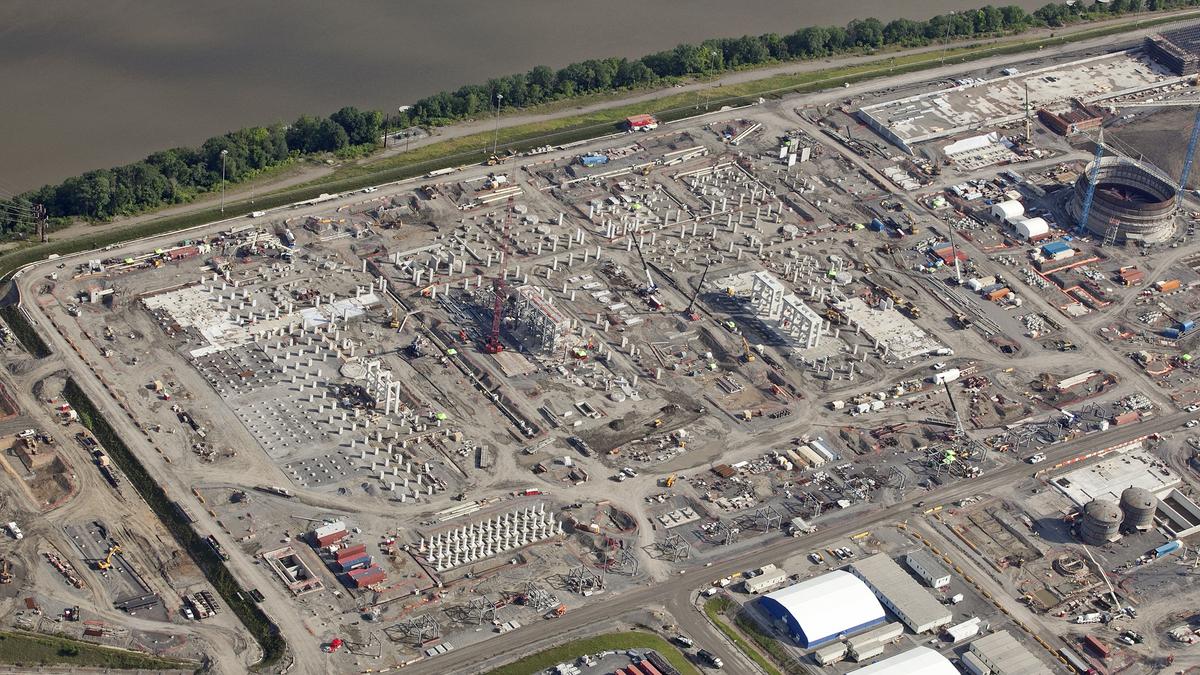 According to the Center for Environmental International Law more than 99% of plastic is made from chemicals sourced from fossil fuels. A recent study published by Environmental Research Letters identified 88 petrochemical projects in the planning or development phase along the Gulf Coast. If all are completed, the combined emissions output could reach 150.8 million metric tons, the equivalent of 38 coal plants.
By 2030, emissions from global plastic production and incineration could reach 1.34 gigatons annually, the equivalent amount of carbon dioxide released by 295 coal plants each year.
"Plastic is fossil fuel in another form. Everything that happens before you see that plastic on the shelf is emissions intense," said Steven Feit, a lawyer of Center for Environmental International Law. "It releases all manner of pollutants and toxic chemicals."
There are more than 30 plastic plants in the pipeline, from the Ohio River Valley to the Gulf Coast, as oil companies aim to turn the current oversupply of fracked ethane gas into polyethylene, a type of plastic.
For example, 25 miles northwest of Pittsburgh, near the Ohio border, Shell is constructing a massive $6 billion petrochemicals complex. The 386-acre property is fed by a 98-mile pipeline system that will deliver up to 100,000 barrels of ethane per day to the "cracker" plant, which will "crack" ethane molecules apart to produce plastic for phone cases, auto parts, bottles, bags, toys, food packaging and other plastic products.
According to Popular Science, the plant will have its own rail system with 3,300 freight cars and will produce more than a million tons of plastic each year — along with millions more tons of pollution.
[…]
Via https://childrenshealthdefense.org/defender/big-oils-plan-flood-world-with-plastics/
********
Beaver, PA: Autonomous Blockade Against Petrochemical Industry
Action report on autonomous blockade of petrochemical industry in so-called Beaver, Pennsylvania.
check out the science HERE #NoPetroPA
Last month, a collection of autonomous activists blockaded the sole access road to the Shell Polymer's office in Beaver, PA to protest the transformation of the Ohio Valley into a manufacturing hub for the petrochemical industry. Shell Polymers is a subsidiary of Royal Dutch Shell, and they are constructing an ethane cracking facility in Beaver that will be used to turn fracked gas into plastic. Marketed to the region as a job creator, the cracking facility will release 2 million tons of C02 every year along with 522 tons of volatile organic compounds that are linked to respiratory disease. The plastic the plant creates will add to the existing waste in oceans and landfills that are poisoning habitats for earthlings everywhere.
In an effort to avoid the dangers of climate change, the industry has set its sights on the Ohio Valley as its next sacrifice zone. Other cracking facilities and related infrastructure have been proposed in parts of Ohio and West Virginia despite the glut of plastics on the world market. If constructed, these facilities will help create a new Cancer Alley like what already exists in Louisiana.
While people in the affected regions surrounding the plant participated public hearings to voice opposition to the plant, they were ignored by both Shell and local government, so now those people are trying something else.
Stay tuned for more action from these people standing up to the corporations at the root of the Sixth Mass Extinction.
check out the science HERE #NoPetroPA
*********
CHECK OUT THE SCIENCE HERE AT desmogblog.com/ fracking for plastics
Fracking continues to open up a huge supply of oil and gas in America, and investors are looking to create a new market for some of those fossil fuels, including so-called "natural gas liquids," close to the Marcellus and Utica shales. 
As a result, companies have begun pumping hundreds of billions of dollars into creating a new petrochemical corridor in the Ohio River Valley and expanding a heavily polluted corridor along the Gulf Coast known as "Cancer Alley." The wave of construction plans means fossil fuels from fracked wells will increasingly be turned into plastics, petrochemicals, and other consumer products.
This is a DeSmog investigation into the proposed petrochemical build-out in the Ohio River Valley and the major players involved, along with the environmental, health, and socio-economic implications. We'll explore the claims of how clean and safe the American chemical industry really is, health risks for chemical industry workers, the bait-and-switch argument that bills fracking as moving the U.S. toward energy independence rather than plastic dependence, and the groups involved in pushing for and against stronger health and environmental regulations of this industry.
CHECK OUT THE SCIENCE HERE AT desmogblog.com/ fracking for plastics
************
Cancer Alley Communities battle Exxon in Louisiana
The gulf coast of Louisiana and Texas is witnessing a gigantic insane  petrochemical expansion with dozens of new huge polluting plants, LNG ports, pipelines of frack oil, frack fossil gas and LPG supplying refineries and plastics installations. But at the same time community resistance  (opens in a new is finally taking off, focusing on the plague of cancer and other diseases, along with opposition to climate chaos, methane leaks, risk of stranded assets, a glut of gas from the Permian field, as well as  recession and  coronavirus fears.… read post here https://thefreeonline.wordpress.com/2020/03/04/cancer-alley-communities-battle-exxon-in-louisiana/
*******
Seeing is Believing Earthworks: Community Empowerment against fracking pollution and climate change.
"I travel the Permian Basin with an optical gas imaging camera that makes visible the normally invisible methane pollution the oil & gas industry often claims doesn't exist. If you could see what I see, there might not be a fracking boom. Seeing is believing," said Earthworks Field Advocate Nathalie Eddy.
[Top] Optical gas imaging by Earthworks reveals normally invisible air pollution from an unlit flare. [Bottom] A regular still image taken at the same time and place shows what you see with the naked eye.
Major oil companies are locking in decades more oil and gas demand by building infrastructure from the Permian to the Texas Gulf Coast to transport, process and export the world's largest current oil & gas play," said Earthworks' Energy Campaigner Ethan Buckner
.Between 2018 and 2050, production of new U.S. oil and gas reserves could unlock 120 billion metric tons of new carbon pollution. Meanwhile the U.S. — thanks to Permian production — just marked its first month as a net exporter since records have been kept. If production and expansion are not curtailed, U.S. oil and gas expansion will impede the rest of the world's ability to manage a climate-safe, equitable phase out of oil and gas production….
There is a huge global spike in methane, one of the most potent greenhouse gases driving climate change over the last decade, according Harvard University Studies. The U.S. is the biggest culprit, mostly from oil and gas fracking wells, there are over a million of them, with half already abandoned
read full post here: https://thefreeonline.wordpress.com/2019/12/13/seeing-is-believing-earthworks-community-empowerment-against-fracking-pollution-and-climate-change/
see also: It's a Vast, Invisible Climate Menace. We Made It Visible.. HERE:https://wp.me/pIJl9-e8w
**********
Creative Commons reuse allowed) shared with thanks
RELATED POSTS
Gulf Coast Fracked Gas pipeline projects Oct 2018
Efforts to force the Fracked Gas on Europe continue, with open blackmail of US dependent European states, linking anti Russian sanctions relief to buying Fracked Gas and vetoing the Russian Northstream 2 pipeline. New terminals have been built in US friendly Lithuania and Poland, as well as a new scheme of discounts to the Henry Hub US pricing system the Fracked Gas is pegged to.
---
Algeria Green-lights climate-lethal Fracking Gas with EU Imperialists TOTAL and CEPSA
Repsol Looting Libya: profits unaffected by Pipeline Sabotage:
EN TWITTER…https://twitter.com/search?q=%23+NoAlFrackGasDelTrump. #NoAlFrackGasDelTrump