from Impacto Max translation thefreeonline shared with thanks
The two women found lifeless between last Thursday and Friday in the Valsequillo channel, were friends and originally from the municipality of Cuapiaxtla de Madero; After the murder of the women, their relatives demand justice.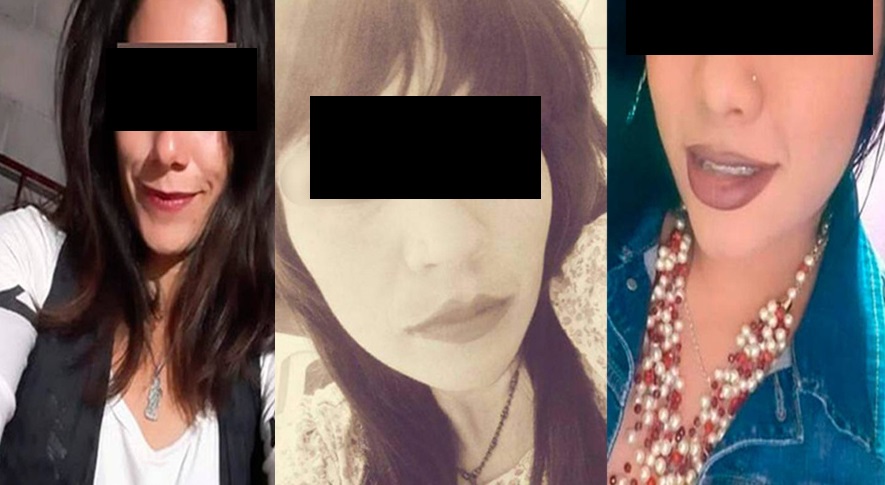 She was seen for the last time on March 31 in the Hermosillo de Cuapiaxtla de Madero neighborhood, since then the family began their search through social networks, in addition to notifying the competent authorities..
However, the search ended on Thursday afternoon, since after the report of the discovery of the lifeless body of a woman floating in the drain near the San Antonio neighborhood, in Tecamachalco, the Guanely family went to the Medical Service Forensic (SEMEFO) of Tecamachalco to verify if it was the corpse of the young woman.
"we are just the extension of @VocesDLAusencia"
Unfortunately, it was revealed that the woman's body belonged to Guanely, so the relatives made the claim of the body to make way for her burial according to her beliefs.
Puebla capital registers 55 femicides so far in 2021 .. The All Mx Citizen Observatory recalled that during 2020 Puebla had 1,380 complaints of disappearances, of which 49 … Puebla capital registra 55 feminicidios en lo que va de …1 El Observatorio Ciudadano Todas Mx recordó que durante 2020 Puebla sumó mil 380 denuncias por desapariciones, de las cuales 49 …
Likewise, last Friday police sources announced the appearance of a second body floating in murky waters of the same channel, but at the height of the ejidos of Rancho el Sahuaro, also belonging to the demarcation of Tecamachalco.
Feminists members of the REDefine Puebla group are being criminalized by the government of Luis Miguel Barbosa after the accusation and initiating of criminal investigations for the damage to the local Congress and private property, despite the fact that they were in another place at the time of the damage. …../.. Feministas integrantes del grupo REDefine Puebla acusan ser criminalizadas por parte del gobierno de Luis Miguel Barbosa ante la advertencia de iniciar investigaciones penales por los daños al Congreso local y propiedad privada, pese a que ellas se encontraban en otro sitio en el momento de los destrozos.….Por Nayeli Roldán @nayaroldan 12 de marzo, 2021
The victim's body was identified as 28-year-old Idalia N, who had been seen for the last time on April 19 after leaving her home located in the municipality of Cuapiaxtla de Madero.
It should be remembered that Idalia's body was rescued by elements of the Municipal Civil Protection, which was in an advanced state of decomposition, as was Guanely's body.
Today it is known that both victims were friends and originally from Cuapiaxtla de Madero; the women disappeared 20 days apart; The event shocked residents of the demarcation, who expressed their condolences through social networks, at the same time that their relatives demanded justice and asked the authorities to find the whereabouts of the murderers.
Woman forcibly removed from her home is found lifeless in Guerrero
Lifeless, naked and inside a black bag, the body of the woman found was forcibly removed from her home on April 9 in the…
So far the motive for both crimes is unknown; Authorities of the Prosecutor's Office have remained completely secretive, however, it could be femicides number 26 and 27 in the state of Puebla.
*******
The body of yet another woman of approximately 30 years was found dead on Wednesday with at least 10 gunshot wounds in the ejidos of Lomas de Romero. The still unidentified victim had the tattoos of Brayan, Luis and the silhouette of a feather, wore a pink blouse, blue jeans and black tennis shoes. With this last case, there are 3 women dead in less than 48 hours (now 4!)in the region of the so-called "Red Triangle".
Encuentran a dos amigas muertas, que habían desaparecido hace 20 días
2h ago
Las dos mujeres localizadas sin vida entre el pasado jueves y viernes en el canal de Valsequillo, eran amigas y originarias del municipio de Cuapiaxtla de Madero; tras el asesinato de las féminas sus familiares exigen justicia.
Guanely N, de 24 años, fue vista por última vez el pasado 31 de marzo en la colonia Hermosillo de Cuapiaxtla de Madero, desde entonces la familia comenzó su búsqueda a través de las redes sociales, además de dar aviso a las autoridades competentes.
Sin embargo, la búsqueda terminó el jueves por la tarde, ya que tras el reporte del hallazgo del cuerpo sin vida de una mujer flotando en el dren a la altura del barrio San Antonio, en Tecamachalco, la familia de Guanely se trasladó al Servicio Médico Forense (SEMEFO) de Tecamachalco para verificar si se trataba del cadáver de la joven.
Desafortunadamente se dio a conocer que el cuerpo de la mujer correspondía a Guanely, por ello los deudos realizaron el reclamo del cuerpo para dar paso a sus sepultura de acuerdo con sus creencias.
Asimismo, el pasado viernes fuentes policiacas dieron a conocer la aparición de un segundo cuerpo flotando en aguas turbias del mismo canal, pero a la altura de los ejidos del Rancho el Sahuaro, perteneciente también a la demarcación de Tecamachalco.
El cadáver de la víctima fue identificado como Idalia N, de 28 años de edad, quien había sido vista por última vez el pasado 19 de abril tras salir de su vivienda ubicada en el municipio de Cuapiaxtla de Madero.
Es de recordar que el cuerpo de Idalia fue rescatado por elementos de Protección Civil Municipal, el cual se encontraba en avanzado estado de descomposición, al igual que el cadáver de Guanely.
Hoy se sabe que ambas víctimas eran amigas y originarias de Cuapiaxtla de Madero; las féminas desaparecieron con 20 días de diferencia; el hecho conmocionó a vecinos de la demarcación, quienes externaron sus condolencias a través de redes sociales, al mismo tiempo que sus familiares exigieron justicia y pidieron a las autoridades dar con el paradero de los homicidas.
Hasta el momento se desconoce el móvil de ambos crímenes; autoridades de la Fiscalía se han mantenido en total hermetismo, no obstante, pudiera serán los feminicidios 26 y 27 en el estado de Puebla.
En calidad de desconocido se encontraba el cuerpo de otra mujer de aproximadamente 30 años hallada sin vida el miércoles con al menos 10 impactos de bala en ejidos de Lomas de Romero.
La víctima contaba con los tatuajes de Brayan, Luis y la silueta de una pluma, quien portaba una blusa de color rosa, jeans azul y tenis en color negro. Con este último caso suman 3 mujeres muertas en menos de 48 horas en la región del denominado "Triángulo Rojo".
FridaGuerrera #NiUnaMás@Fridaguerrera · Apr 22Bautizan como 'Estrella' a bebé encontrada sin vida en Aragón; sus asesinos siguen prófugos https://news.culturacolectiva.com/mexico/bautizan-como-estrella-a-bebe-encontrada-sin-vida-en-aragon/ Te vamos a hacer #JUSTICIA mi beba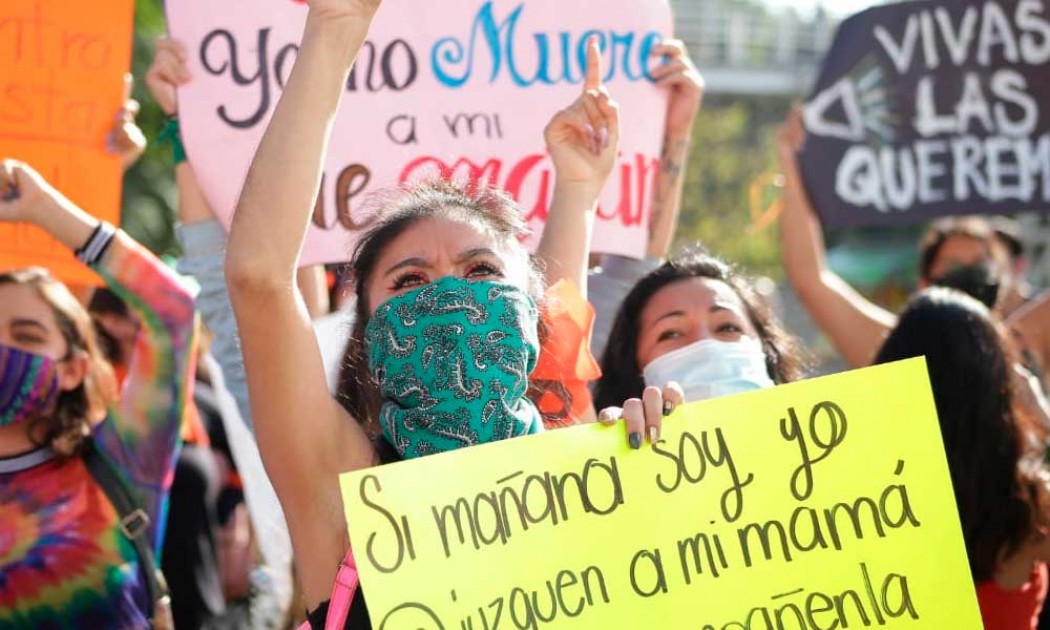 Manifestacion por derecho al aborto en Puebla