Countering the "China Threat"–At What Price?   The Pentagon is spending billions upgrading its full-spectrum dominance, with China as the primary target.
Organising Notes, the Global Network Against Weapons & Nuclear Power in Space.By Koohan Paik-Mander     27 June 21 .. shared with thanks. Illustrations added
"…………………. to accommodate the JADC2,   Joint All-Domain Command and Control (JADC2)  even more expansive swaths of the ocean are being set aside for year-round military exercises.
The Fight To Save Pagan Island From US Bombs – Honolulu …
The most egregious example is the MITT (Mariana Islands Training and Testing), a plan to transform over a million square miles of biodiverse ecosystems into the largest-ever range complex for bombing and firing practice.
Stacy Salas holds a sign during a peaceful protest against the military buildup across Joint Region Marianas on Nimitz Hill in this Nov. 1, 2019,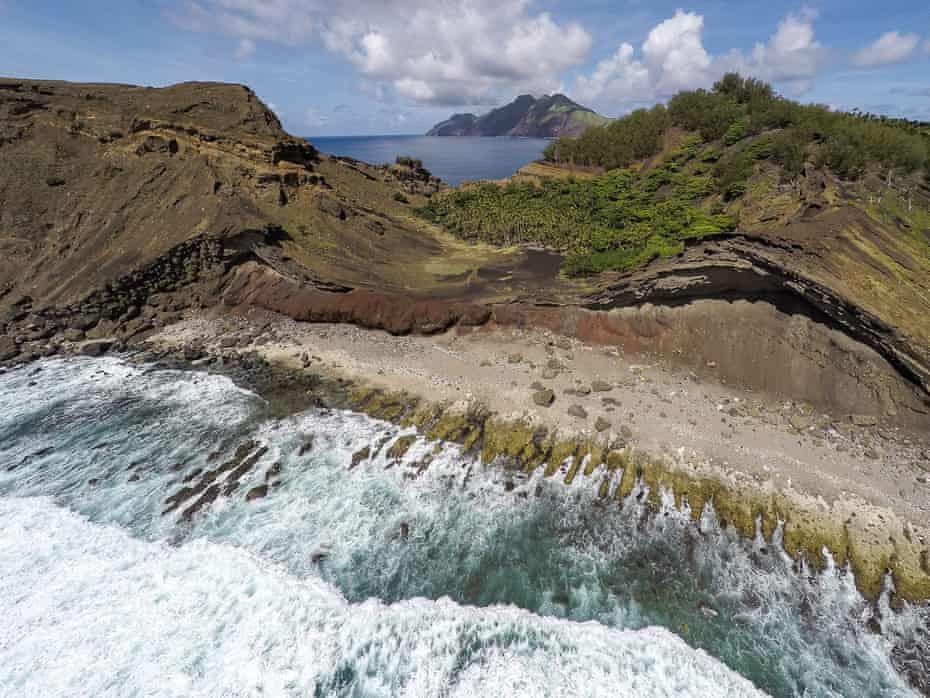 The impacted area would be larger than the states of Washington, Oregon, California, Idaho, Nevada, Arizona, Montana, and New Mexico combined.
The US military plan for live-fire exercises in the CNMI ...833,986,973 – The number of acres of open ocean around Marianaislands that makes up the recently approved MarianaIslandsTestingandTraining Range (MITT). This is the acre equivalent of 984,000 square nautical miles and is larger than the states of Washington, Oregon, California, Idaho, Nevada, Arizona, Montana, and New Mexico combined.
The largest multinational open-ocean military exercises in history will take place here, home to 26 species of cetaceans.
The navy itself estimates that its activities will maim or kill over 81,000 whales and dolphins per year.
And that doesn't count the ecological casualties anticipated in other existing exercise ranges, such as those around Hawaii, California, Alaska, Australia, in the Sea of Japan, and in the Bay of Bengal.
For their part, thousands of residents of the Marianas are protesting the plan to turn their ancestral archipelago into a year-round war zone.
Large portions of Guam and Tinian would become dedicated firing ranges, placed right next door to towns and neighborhoods.
Practice-bombing on the islet of Farallon de Medinilla, a migratory-bird hotspot, will increase from 2,150 strikes a year to 6,000 strikes a year.
And most tragically, the whole of the astonishingly pristine island of Pagan is slated to undergo perpetual full-spectrum assaults from air, land, and sea.
Unai Dikiki (AKA Gold Beach), on the eastern coast of Pågan, has been designated by the military as an 'indirect firing point'. Photograph: Dan Lin
The island is expected to endure continuous bombing from mortars and missiles, its wildlife damaged by sonar, torpedoes, hand grenades, reef-crushing amphibious landing practice, and countless experimental detonations.
Because of the colonial status of the Mariana islanders, they have not been able to legally demand transparency and accountability from the U.S. government…………http://space4peace.blogspot.com/2021/06/countering-china-threatat-what-price.html
Protect our Marine Mammals! Last month Senator Kelly Marsh (Taitano) introduced a bipartisan Resolution 365-35 (LS) or Prutehi i Mambayena Siha, which calls on the US military to cease the use of active sonar in critical habitat areas of the Marianas Island Testing and Training Range that is made up of the waters that surround the MarianaIslands. https://www.change.org/p/us-navy-protect-our-marine-mammals-stop-active-sonar-in-the-mitt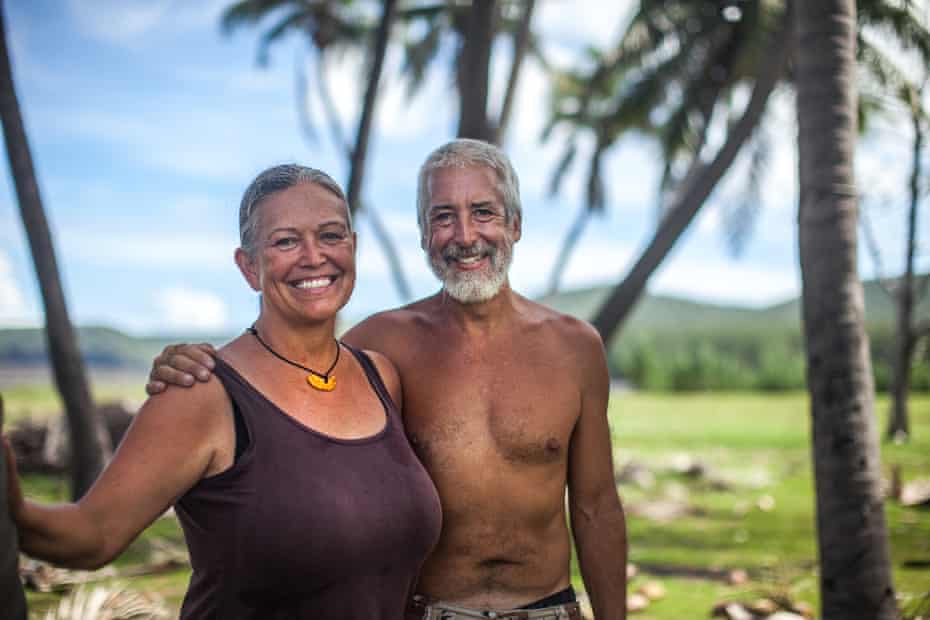 Pete and Emma Perez say military activity on Pågan will destroy its unique culture. Photograph: Dan Lin
Related
Australia, the USA's only "best friend" in the Indo Pacific, to deploy more USA military equipment, heightening the threat against China.May 29, 2021In "AUSTRALIA – NATIONAL"
French nuclear attack submarine visted Australia, then on to patrol the South China SeaFebruary 11, 2021In "AUSTRALIA – NATIONAL"
Australia's collective voice should silence the 'drums of war'June 24, 2021In "AUSTRALIA –
https://www.thenation.com/article/archive/northern-mariana-islands-military-bases-tinian/Widespread protests soon developed into a … an uninhabited island already being used as a trainingrange. … a federal district judge in the Northern Marianas ruled against the Alternative Zero …
america.aljazeera.com/watch/shows/the-stream/the-stream-officialblog/2013/11/11/residents-of-marianaislandsprotestusmilitarylivefiretrainingplan.htmlResidents of the MarianaIslands in the Pacific have launched a campaign against the U.S. military's plans to use the island of Pagan as a live-fire training exercise site. In a report, the military announced that the entire island would be used for "a full spectrum of weapons and joint training activities," including the use of artillery and bombs.. Pagan was formerly inhabited but evacuated …
Left stranded: US military sonar linked to whale beachings in Pacific, say scientists
Islands surrounded by US military study area, including Guam and Saipan, call for activity that harms the whales to stop.. https://www.theguardian.com/world/2021/jan/16/left-stranded-us-military-sonar-linked-to-whale-beachings-in-pacific-say-scientists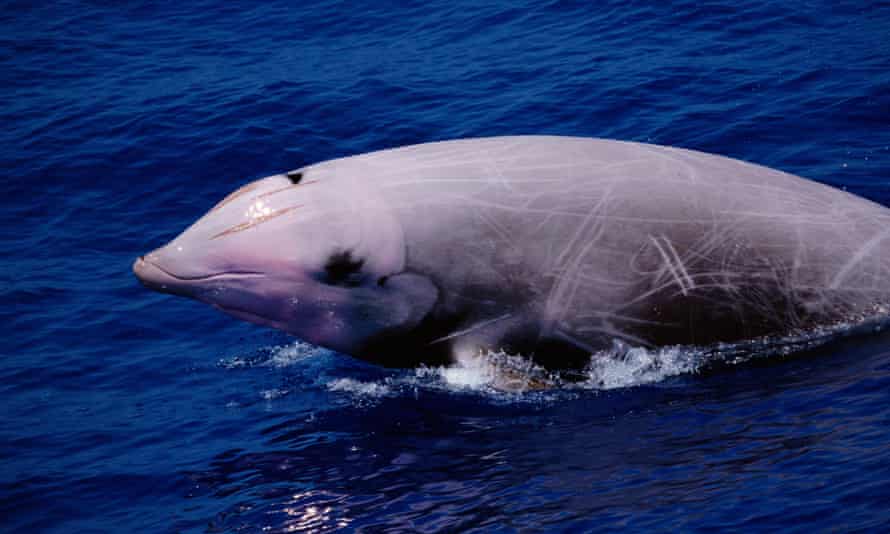 A Cuvier's beaked whale breaching. The mammals may be acutely vulnerable to sonar and there have been 13 documented strandings since 2010, possibly linked to sonar use. Photograph: Nature Picture Library
https://earthisland.org/journal/index.php/articles/entry/us_plans_to_expand_war_games_in_ecologically_rich_mariana_islands/The Navy still wants more, and is now asking to nearly double the trainingrange, extending it to 984,469 square nautical miles. It has named this expansion — which is part of the "Pacific Pivot," a strategy aimed at shifting the US military's focus to the Asia-Pacific region — the "MarianaIslandTrainingandTesting" (MITT) area.
https://www.guampdn.com/story/news/local/2021/01/24/groups-voice-dissent-over-lack-hearing-ritidian-danger-zone/4241229001/Dissent, protests. Community organizations have voiced dissent over the live-fire trainingrange complex, and overall buildup, many times. On Friday.many expressed the military's public comment …
https://nvdatabase.swarthmore.edu/content/puerto-ricans-expel-united-states-navy-culebra-island-1970-1974Unfortunately for the people of Vieques, an island south of Culebra, the U.S. navy relocated its shelling and training exercises to its Marine base there. For more information, view the database entries for campaigns against the U.S. Navy presence in the early 1970s and late 1990s in Vieques.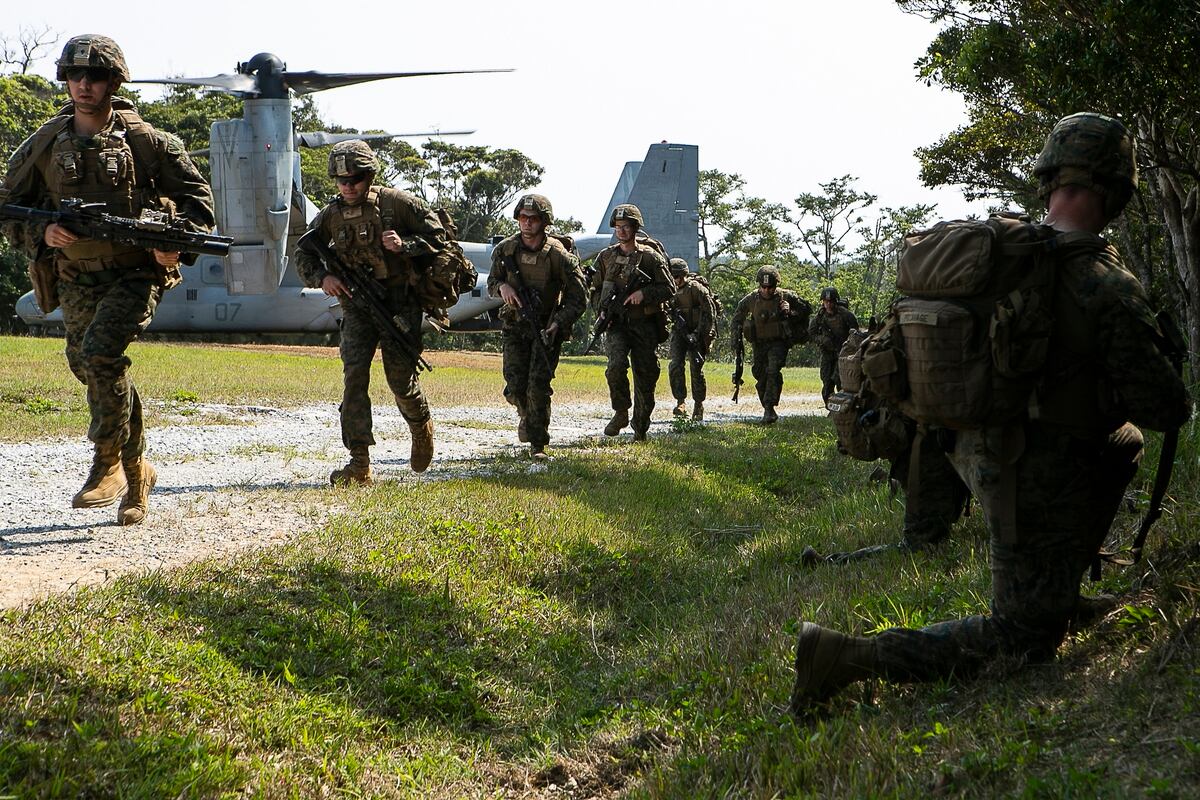 https://www.marinecorpstimes.com/news/your-marine-corps/2019/03/21/marines-seize-an-airfield-and-small-island-alongside-special-operations-airmen-and-soldiers-while-testing-tactics-for-fight-against-china/Marines seize an airfield and small island while testing tactics for fight against China … free-fall jump over Ie Shima Training Facility on Ie Jima Island, which is located off the coast of …
https://www.theguardian.com/world/2016/sep/13/pagan-marianas-tropical-paradise-us-war-zone-bombing-practiceSep 13, 2016Pågan: the tropical paradise the US wants to turn into a war zone. An abandoned ship anchor on Pantalån, I Bandera (AKA Red Beach), along the western shore of Pagan Island Photograph: Dan Lin …
Pågan: the tropical paradise the US wants to turn into a war zone
Former residents and environmental campaigners to launch a lawsuit against Pentagon's plans to use the Marianas islands for bombing practice by Justin McCurry and Daniel Lin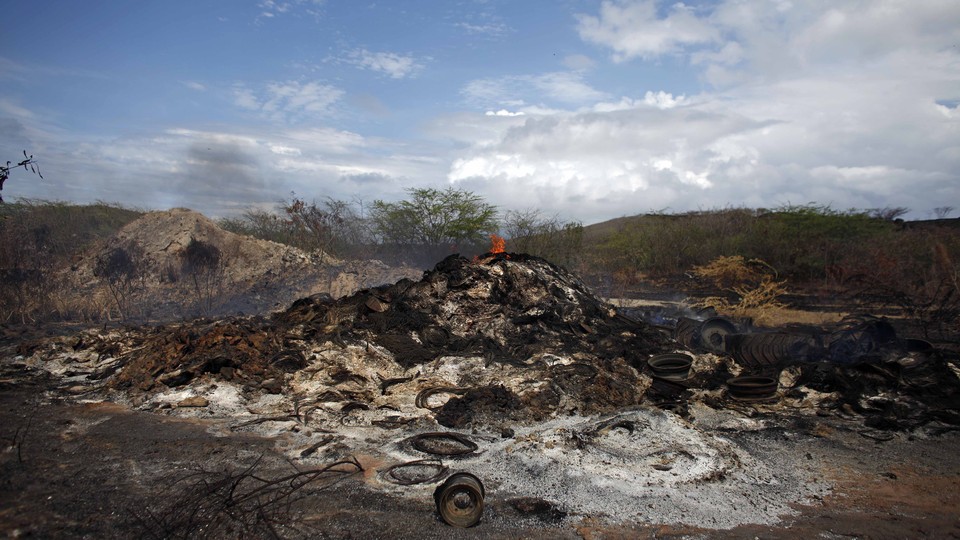 https://www.theatlantic.com/politics/archive/2016/09/vieques-invisible-health-crisis/498428/September 3, 2016. A pile of military vehicle parts and mortar shells burns on the former U.S. Naval trainingrange on Vieques Island off Puerto Rico.AP. For over 60 years, the U.S. Navy used the …
https://www.theguardian.com/world/2015/jun/11/bid-block-us-military-plans-pacific-islands-simulated-war-zone-pagan-tinianJun 11, 2015Locals say he is weighing up protests from indigenous groups and environmentalists against lucrative construction contracts that could boost the island chain's flagging economy.