Cautiously pessimistic
A few notes on upcoming events and ongoing workplace disputes:
On Tuesday 20th, the RMT are holding a Justice for Cleaners demonstration outside Parliament, as part of their ongoing campaign against the privatisation of cleaning.
On Wednesday 21st, there's another cleaners' protest, this time organised by grassroots union CAIWU at Facebook's London offices. They complain "Facebook cleaners have started getting sick – hardly surprising when they have twice as much work as before. Yet Churchill Group just blames [them] for not working ENOUGH."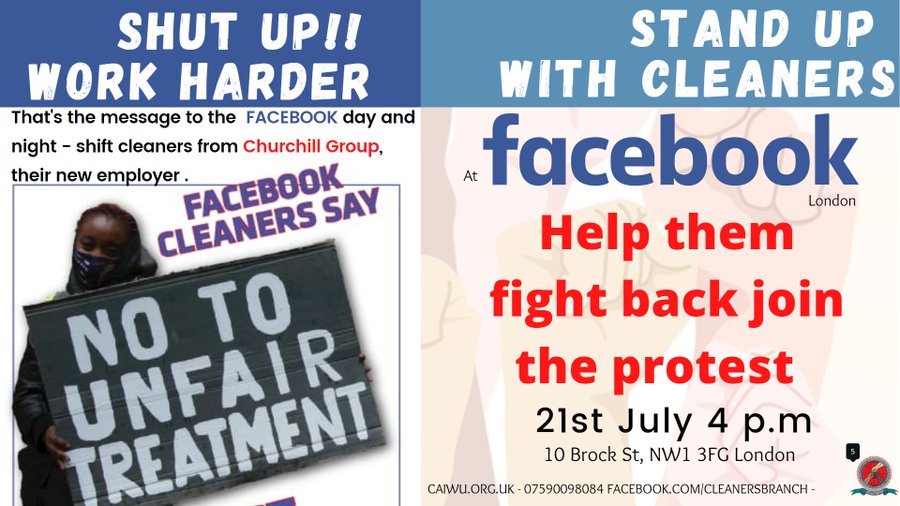 On Saturday 24th, a Reclaim Pride march will be held in London.
Sunday 25th is the international day of solidarity with antifascist prisoners, so you might want to do something to mark that date.
Conductors on East Midlands Railway are striking regularly every Sunday through July and into August in response to the company trying to issue inferior contracts to some guards
View original post 513 more words