Anti-fascism

A controversial Vox poster modified by Spanish Revolution showed up the greedy racist bastard.
Toni Cantó is a very popular extreme right actor, politician and TV celebrity from Valencia. When he was brought in as running mate to help reelect Ayuso as Mayor in the Madrid local elections the media went wild. His publicity said that on winning he would pact with the new openly fascist party Vox.
The Vox publicity team produced a racist poster/meme saying' Your Granny gets just 426 euros pension while a 'MENA' costs 'us' 4,700 a month. and the slogan.' Protect Madrid, vote safe'.
A 'mena' is Spanish rightwing slang for a boy, usually Moroccan, who allegedly fakes his age to stay in Spain and behaves very badly, to say the least.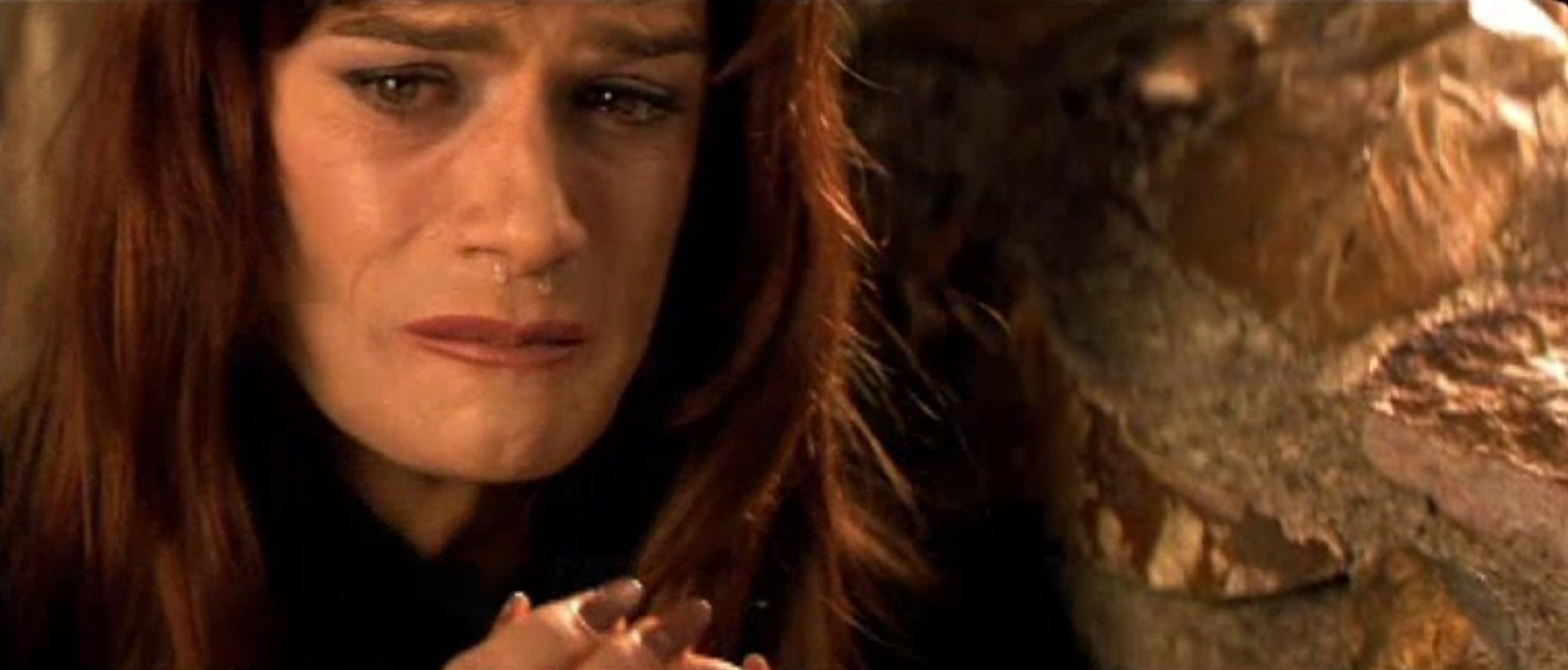 Not always a nazi, Toni Cantó acting in Almodovar's 'All about My Mother'
Many children, known as 'unaccompanied minors' do survive the leaky and perilous boats from Africa, alone or because their parents have drowned. By law these underage kids cannot be jailed or just shipped back by agreement with African states.
Many are taken in by families and associations, but some escape or lie about their age, are often committed to semi open 'care centers", and allegedly cost the State 4,200 euros a month.. these are the demonised 'Menas'.
Toni Cantó's meme poster gained him ultra viral support as a wave of disgraceful populist rightwing sentiment swept the capital which many years ago fought to the death against Franco's fascist troops.
Then the next scandal struck, and hit Toni!
To stand for office in Madrid you have to be registered living there for at least 6 months. Someone took a court case and , hey presto.. Toni Cantó had registered too late and the High Court disqualified him.
Reeling with shock at the chance of losing Madrid the PP rightwing gang invented a new job for Toni, a sinecure to keep his image, something like Spanish Area Manager with a salary of 6,000 euros a month, same as the mayor
. They won the election and pacted with the fascists.
Hence the new poster which, hopefully turned the tables somewhat on the despicable but enchanting Toni Cantó.. -' Toni Cantó gets 6,000 a month for swanning about doing sweet FA and your granny a pension of 426!-
the new meme poster, with Toni Cantó


Info Source: Spanish Revolution
«Toni Cantó, 6000 euros/mes. Tu abuela 426». La imagen que arrasa en redes sociales
Un polémico cartel de Vox modificado por Spanish Revolution saca los colores a Toni Cantó.
Por Spanish Revolution Publicado el 20 Jul, 2021 Patrocinado
Durante la campaña electoral en Madrid y Vox, quien acabaría siendo socio de Isabel Díaz Ayuso para convertirla de nuevo en presidenta de la Comunidad de Madrid, elevó el tono de la xenofobia cuando parecía que ya estaba al límite y colocaba un cartel en la estación de Cercanías de Sol en el que se compara el coste mensual de los menores extranjeros no acompañados con la pensión que reciben los mayores.
«Un mena, 4.700 euros al mes. Tu abuela, 426 euros de pensión/mes», dice el mensaje de Vox, donde aparece un menor -un joven encapuchado y enmascarado con tez oscura- con los ojos pixelados bajo el lema «Protege Madrid, vota seguro».
Tras difundirse el cartel, las reacciones no se hizo esperar. La Fiscalía Provincial de Madrid ha incoaba diligencias de investigación por un presunto delito de odio contra Vox. Más Madrid interponía una denuncia contra Vox en la Fiscalía por posible delito de odio. Todo ello quedó en nada, sobre todo porque Vox consiguió su objetivo: la campaña publicitaria más barata posible. La foto se movió por todas las esquinas posibles gracias a las redes sociales.
Bollain y el cartel
Ahora, el cartel de marras tiene una nueva y viral vida, aunque el fondo es otro. Ayuso creó la Oficina del Español a en su dirección situó a Toni Cantó, un chiringuito en toda regla. La líder madrileña encontraba de esta manera un poco ético acomodo para el ex dirigente de Ciudadanos, que se había quedado descolgado después de que el Tribunal Constitucional lo expulsara de la lista electoral del PP a la Asamblea de Vallecas por no haberse empadronado a tiempo.
En relación a esto, el economista Julen Bollain colgaba su cuenta de Twitter una versión del polémico cartel modificada por Spanish Revolution y que se ha vuelto viral al arrastrar hasta el momento más de 13 000 «me gusta».
En la imagen puede leerse «Cantó, 6000 euros/mes en un chiringuito. Tu abuela, 426 euros/mes de Pensión». Y es que el cargo de director de Cantó tiene asignado un sueldo de 75.084 euros al año.