comparative heat maps for 2021 and 1936
As climate change turns North America into a "dust bowl", US sanctions cripple global growth in solar power
by China Environment shared with thanks September 16, 2021by cen21
"the reality is that the Biden is doing everything he can to sabotage the adoption of solar power across the globe"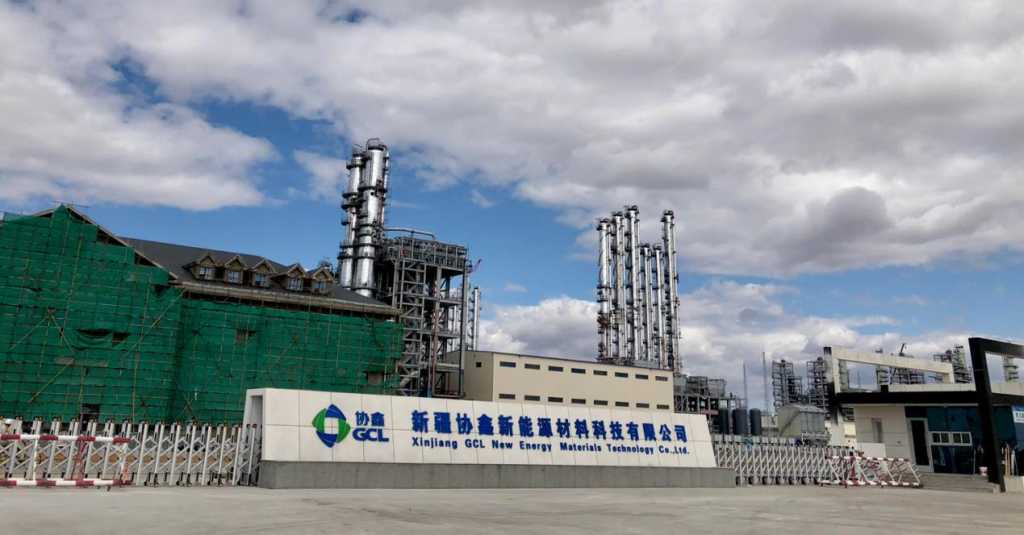 Two of China's big polysilicon solar plants in sanction hit Xinjiang were closed in July after suspicious fire and explosions
Extreme heat in 2021 has broken the famous Dust Bowl record from 1936 for the hottest summer on record in the USA.
In 1936, the world observed a hot blob on a relatively cool planet. Today, we have a hot blob on a warm planet. The combination of Canada and the USA is by far the hottest year on record for these two countries.
The extraordinary and mind-blowing climate change induced heatwaves which captured global attention played a crucial part in this mega drought. (Source: NASA and https://vk.com/wall-190969273_670 )
Yet at the same time as Biden (US President) is making all sorts of vague declarations about the American plans to combat climate change, the reality is that the Biden is doing everything he can to sabotage the adoption of solar power across the globe.
The Biden regime in May flagged that it would impose "sanctions" on China's solar panels industry as part of its all out economic war against China.
Chinese PV Industry Brief: Polysilicon, module prices …
This has resulted in market instability as solar panel makers became concerned about the potential disruptions to global supply chains and manufacturers hurried to build up silicon stock piles.
This has significantly pushed up the price of solar panels by around 30-40%. Illegal US bans on Chinese solar businesses were imposed by the US shortly afterwards.
US sanctions against the Chinese solar manufacturing industry "are now casting a shadow over the solar industry" and "one of the world's biggest sources of silicon", according to Niki Asia (4 July 2021).
The case for growing crops under solar panels – A
Roughly 80% of global production of silicon used to make polycrystalline wafers for solar panels– which does not need to be as pure as the silicon used in semiconductors — is sourced in China, with about half of that in Xinjiang, the supposed target of the US regime's sanctions.
Apart from increasing in production costs, the sanctions have resulted in Chinese panel makers are prioritizing domestic supply, which has squeezed shipments to many other countries,
"The dramatic increase in cost has the potential to undermine the economics of solar energy world-wide, in particular for developing countries. Low cost solar is one of the main paths away from fossil fuel consumption. Low cost Chinese solar panels have been the principal factor behind the dramatic fall in the price of solar power worldwide and the global expansion of solar energy. "
Niki Asia
China Environment News and commentary on China, politics and environmental policyChina & Asia Pacific Analysis, Environmental News~, Medicine, Science, Technology ~
Floating solar ready for take-off | News | Eco-Business | Asia Pacific
********
Sabotage or Strange Coincidence
Maintenance of polysilicon Solar panel plants has its dangers. On the other hand the explosions and long closedown within just days of each other of 2 0f the biggest polysilicon solar panel plants in Xinjiang is highly suspicious. Nearly 40% of the world's silicon is produced in Xinjiang.
This was just what the US must have hoped for in its no-holds-barred commercial war against China, and the CIA possesses a multi-billion dollar budget which enables it to do just that.
China's Solar Dominance Presents Biden With Human Rights Dilemma – The New York Times
Now the US is claiming to be 'Climate Friendly' while giving its climate-atrocious fracking industry a free pass and effectively banning Chinese solar imports with trumped-up punitive sanctions based on 'fact free' allegations of 'slavery' in the booming Xinjiang province.
"U.S. Customs and Border Protection (CBP) has issued a withhold release order (WRO) against Xinjiang-based Hoshine Silicon Industry, restricting imports of silica-based products related to the company and its subsidiaries.
United States bans imports of solar panel material from Chinese
The U.S. Senate also passed the Uyghur Forced Labor Prevention Act to prohibit the import of all goods produced in Xinjiang. As Xinjiang is a manufacturing hub for silicon metal and polysilicon, considerable discussions on the impacts of the restrictions have begun".
In the near term, tensions over Xinjiang could be a boon for the few remaining U.S. suppliers. Ms. Sullivan said some small U.S. solar developers had reached out to REC Silicon in recent months to inquire about non-Chinese products.
But American companies need the promise of reliable, long-term orders to scale up, she said, adding that when she explains the limited supply of solar products that do not touch China, people become "visibly ill."
*********
"This is hardly a pure coincidence".
https://www.bernreuter.com/newsroom/polysilicon-news/article/lessons-from-the-polysilicon-plant-accidents-at-daqo-and-gcl/
"On July 19 a series of four flash explosions, followed by a fifth on July 20, ripped through the distillation unit of the 48,000 MT polysilicon plant of Xinjiang GCL, an indirect subsidiary of GCL-Poly Energy Holdings.
Roth Capital indicates that overpressure in the distillation system and boron removal filter may have caused leakage of trichlorosilane, which can react explosively with moisture in the air. The factory started up in October 2018.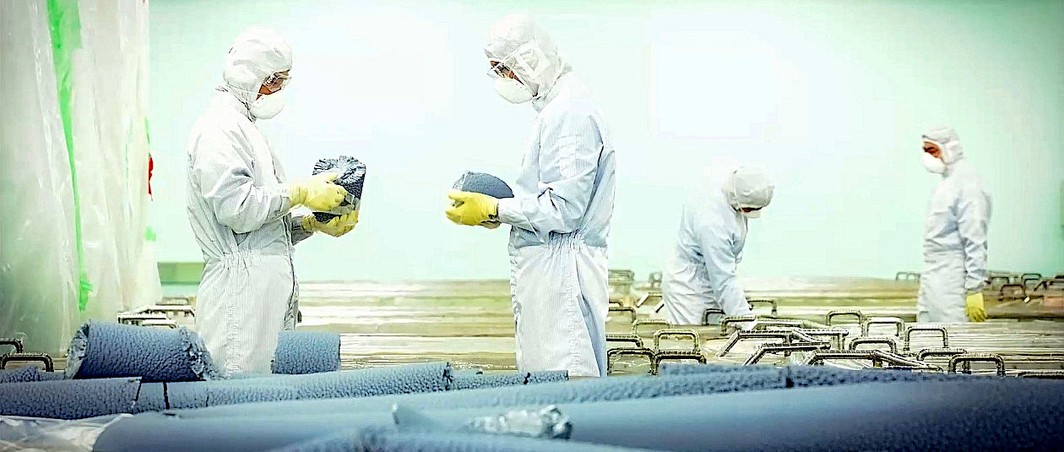 Also, according to research notes of Roth Capital Partners quoted by pv magazine, a fire occurred at the polysilicon plant of Daqo New Energy on July 1, which has affected a production capacity of 6,000 metric tons (MT).
Although both manufacturers are public companies – GCL-Poly is listed on the Stock Exchange of Hong Kong (SEHK: 3800) and Daqo on the New York Stock Exchange (NYSE: DQ) – neither has itself reported the respective event.
Both factories are located in the Xinjiang Uygur autonomous region in northwestern China, and both accidents happened during maintenance works. This is hardly a pure coincidence".
***********