Feminism: 10 differences between the bourgeois and the anarchist.
by  noticias y anarquia shared with thanks   translation TheFreeOnline
1- The bourgeois feminists seek the protection of women through the coercive apparatuses of the State. Libertarian feminists advocate self-advocacy for women in community.
2 – bourgeois feminism wants every woman to compete on 'equal opportunities' and be rewarded according to their individual merits. On the contrary, anarcha-feminists struggle so that each individual develops in solidarity in equality and that each one is satisfied according to her/his needs.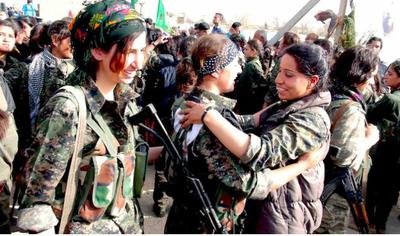 3 – The bourgeois feminists desire the incorporation of women in positions of power, in the parliament and the armies; In the upper management of capitalist enterprises and in government executives. Anarchist feminists want the abolition of hierarchical institutions. That is why they declare themselves anti-statists, anti-militarists and critical of parliamentarism.
Continue reading 10 differences between Anarcha-Feminists and Bourgeois Feminists →