Ayten Beçet, jailed in Gebze Prison, has ended her life to protest the isolation of Öcalan.
While Beçet lost her life as a result of her action, her body has been taken out of the prison this morning.
Lawyers who rushed to the prison on hearing the news, were told by the prison authorities that Beçet hanged herself and ended her life.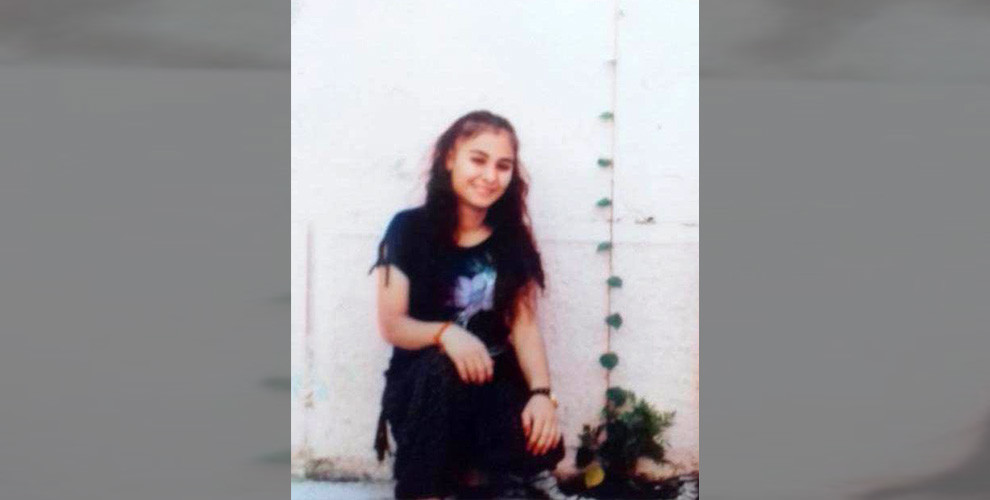 The body of Ayten Beçet was taken on Saturday,  to Dîlok state, Ayten's father was forced to return from Ankara to Dîlo, where he had received his daughter's body.
The police of the Turkish state took Ayten 's father by force to the cemetery of "Ichilkenti", where Ayten was buried. Parliamentarians from the Democratic Peoples' Party and relatives of Ayten went to the cemetery
But the Turkish police,  prevented the MPs and relatives of Ayten from heading to the cemetery, MPs and Ayten family were prevented from entering the cemetery
In the end, the police allowed the mother of Ayten Beçet, Fatima Beçet and her father Sabri Beçet and 20 MPs, to enter the cemetery, so that the body of Ayten could be buried in the dark night.     (T/S)      ANHA
Ugur Sakar set himself on fire in protest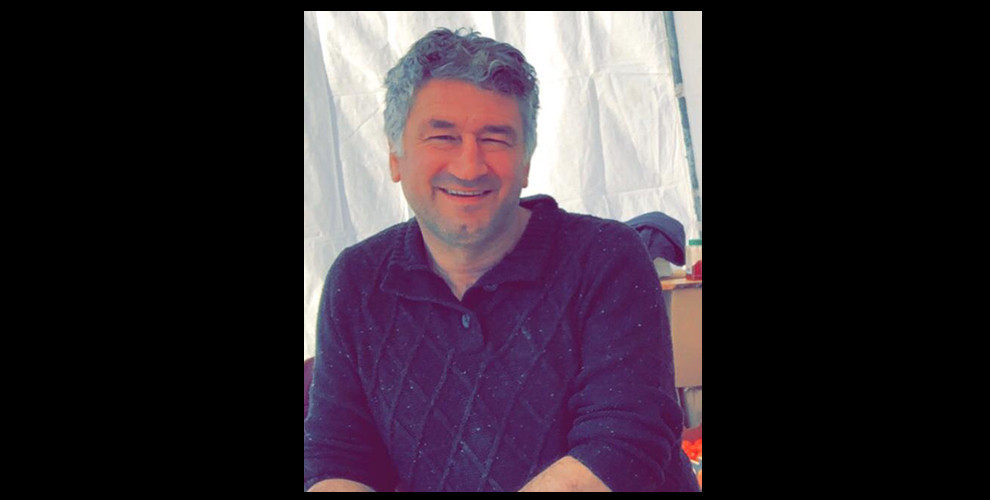 Sakar martyred in isolation protest
Ugur Sakar had set himself on fire in front of the court house in Krefeld, Germany on February 20. 64% of Sakar's body was covered in burns, and he had been receiving treatment in a hospital in…
ANF News
Sakar martyred in isolation protest
Sakar's doctors announced that he lost his life in a hospital in Duisburg this morning.
Before his protest, Ugur Sakar left a note pointing out the isolation imposed upon Ocalan, the hunger strike protests and the German state's pressure.
Sakar had saluted the hunger strikes in his letter and written, "The PKK has taught us the philosophy that 'resistance is life'. It is our duty to resist injustice, wherever we are."
Sakar had criticized the silence of European countries and protested the Committee for the Prevention of Torture's (CPT) silence in the face of the hunger strikes.
Sakar had concluded his letter with: "I condemn the German state's police brutality and political pressure agains Kurds. I invite each and every Kurd to fight for a free life, rather than living as a slave.
We will prevail. Let us, as a people, gather around the friends who gathered for the Leader in their hunger strikes."
Next to sacrifice everything was  Zehra Saglam,
Inmate in eastern Turkey kills herself in protest of treatment of PKK leader
Twenty-three year old Zehra Sağlam
, who had been behind bars for three years, began a hunger strike on Dec. 16, joining more than 160 Kurdish prisoners and several pro-Kurdish Peoples' Democratic Party (HDP) lawmakers protesting the isolation of Öcalan, the site said.
Sağlam is the 3rd Turkish convict to have died behind bars while protesting the treatment of Öcalan since the hunger strike began last year.
Captured by Turkey in 1999, Öcalan is serving a life sentence on Imralı Island, where he has been barred from meeting his lawyers and been permitted limited family visits since the collapse of a peace process between the state and the PKK, in mid-2015.
The death of Sağlam follows those of inmates Zülküf Gezen ve Ayten Beçet earlier this month.
The 5th victim was Medya Cinar, 24 and a native of Cimenli in Margik, was found dead in a prison cell in Mardin on March 25, 2019.
ERBIL, Kurdistan Region — Medya Cinar, a Kurd protesting the Turkish state, was found dead in her cell in Mardin E Type Prison on Monday.
"Today we learned that a woman, jailed in Mardin Prison and known as Cinar, has committed suicide," read a statement from the HDP on Twitter.
At least five people have died by suicide in the past two weeks protesting the actions of the Turkish state. They include Ugur Sakar, Zulkuf Guzer, Ayten Becet, Zehra Saglam, and Cinar.
Some of the suicides have led to public demonstrations.
"The number of those [people] who have committed suicide for protesting the aggravation of isolation against Mr. Ocalan is increasing," the pro-Kurdish Peoples' Democratic Party (HDP) statement added.
Cinar, 24, was arrested in May 2016 and charged with links to the Kurdistan Workers' Party (PKK), which is banned in the country. Justice has been slow for hundreds in Turkey who claim they are being held as political prisoners for around three years.
UPDATE  UPDATE  UPDATE …..Leyla Guven is transferred to hospital, refuses treatment  ANHA
The health situation of parliamentarian Leyla Guven deteriorated and she was transferred to the hospital as she is continuing hunger strike on the 98th day. Leyla Guven refused any medical intervention to treat her.
13 Feb 2019, Wed – 15:45
The co-chair of the Democratic Society Congress and Parliamentarian Leyla Guven continues her hunger strike for the 98th day in a row.  Due to the deterioration of her health status, Leyla Guven was transferred to the hospital, and information was reported that Leyla Guven refused treatment.   ANHA
---
note.. this 'TheFreeOnline' blog is now banned in Turkey with Dozens more pro Rojava and anti Fascist sites
Right now over over 300 people, mostly Kurdish political prisoners in Turkey , are on indefinite hunger strike, and many of them are reaching the stage of permanent health damage and death.
They are striking not to protest their obvious innocence or the shocking conditions, but for the right of their leader, Ocalan, to have contact with the outside world.
Ocalan in the past has declared long ceasefires with the Turkish State rejecting terrorism and separatism  in favour of 'municipal anarchist' communal ideas and feminist emancipation which have swept through the 15 million Kurdish population.
That seems a strange thing to die for, but Ocalan in the past has declared ceasefires with the Turkish State which have lasted years
Former HDP deputy Leyla Guven has been on hunger strike since November in protest over Ocalan's jail conditions.
Prominent Kurdish politicians such as Sebahat Tuncel, the co-chair of the Democratic Regions Party, and former HDP deputy Selma Irmak, have been on hunger strike for more than 60 days.
The HDP's current deputies, Dersim Dag and Tayyip Temel, also joined the hunger strike 10 days ago.
Gulan Cagin Kaleli, a spokesperson for the Platform to Track Hunger Strikes, claimed on Friday that there were over 300 prisoners now on hunger strike over the issue.
The PKK is designated as a terrorist organisation by Turkey, and still by default by the European Union  and the United States.
---
Leyla Guven, an HDP MP currently on hunger strike in protest at Ocalan's ongoing solitary confinement, recently told pro-PKK Denge Welat radio: "Now our friends carry out sacrifice actions … I bow to their actions."
"But I say that let everyone know that whenever one friend commits such actions, I lose one part of my life."
She urged others not to commit suicide.
Turkey will hold municipal and provincial elections on March 31. Erdogan has complete dictatorial power and can rule by decree, but his AKP party could lose ground despite their racist campaign , due to the present economic recession.
An HDP alliance including most Kurdish parties has campaigned on the election being a referendum against the Justice and Development Party (AKP) dominated government of President Recep Tayyip Erdogan.
The HDP deny links to the PKK. The former performed well in last year's presidential and parliamentary election — passing the 10-percent threshold to enter parliament with 67 seats, eight more than in the previous election.
Additionally in many Kurdish cities and municipalities the AKP appointed trustees to govern and jailed many elected deputies.. The HDP wants to retake those posts through the election.
Related
More Related Posts